Bridgestone names new GCR Tires & Service executive director of marketing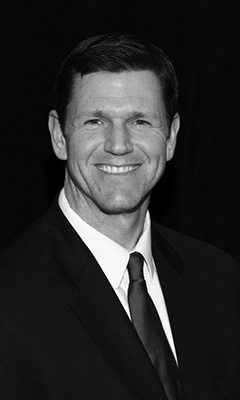 Jon Kimpel has been appointed the new executive director of marketing for GCR Tires & Service, Bridgestone Americas Tire Operations' (BATO) commercial vehicle tyre retail and service network in the US and eastern Canada. He fills the vacancy left by Chris Ripani, who was named president of BATO subsidiary Speedco late last year.
"Jon has more than 20 years of experience in sales and marketing, engineering and financial analysis, and we're excited to bring that expertise to the GCR team," said Philip Dobbs, chief marketing officer at BATO. "With his proven leadership and track record of effective strategic planning, I am confident that Jon will help us drive growth and successful business results for GCR."
As executive director of marketing, Kimpel will be responsible for leading all marketing activities for GCR, including advertising, promotion and digital activities. Kimpel joined the Bridgestone Americas team in 1995 as application engineer for Firestone Industrial Products. He had a variety of roles over the subsequent 20 years, most recently as executive director of marketing for Firestone Building Products.
GCR Tires & Service is represented by more than 200 locations, and offers complete solutions for the trucking, construction, mining, industrial, agricultural and industrial segments.