UK car manufacturing still booming, up 13% in February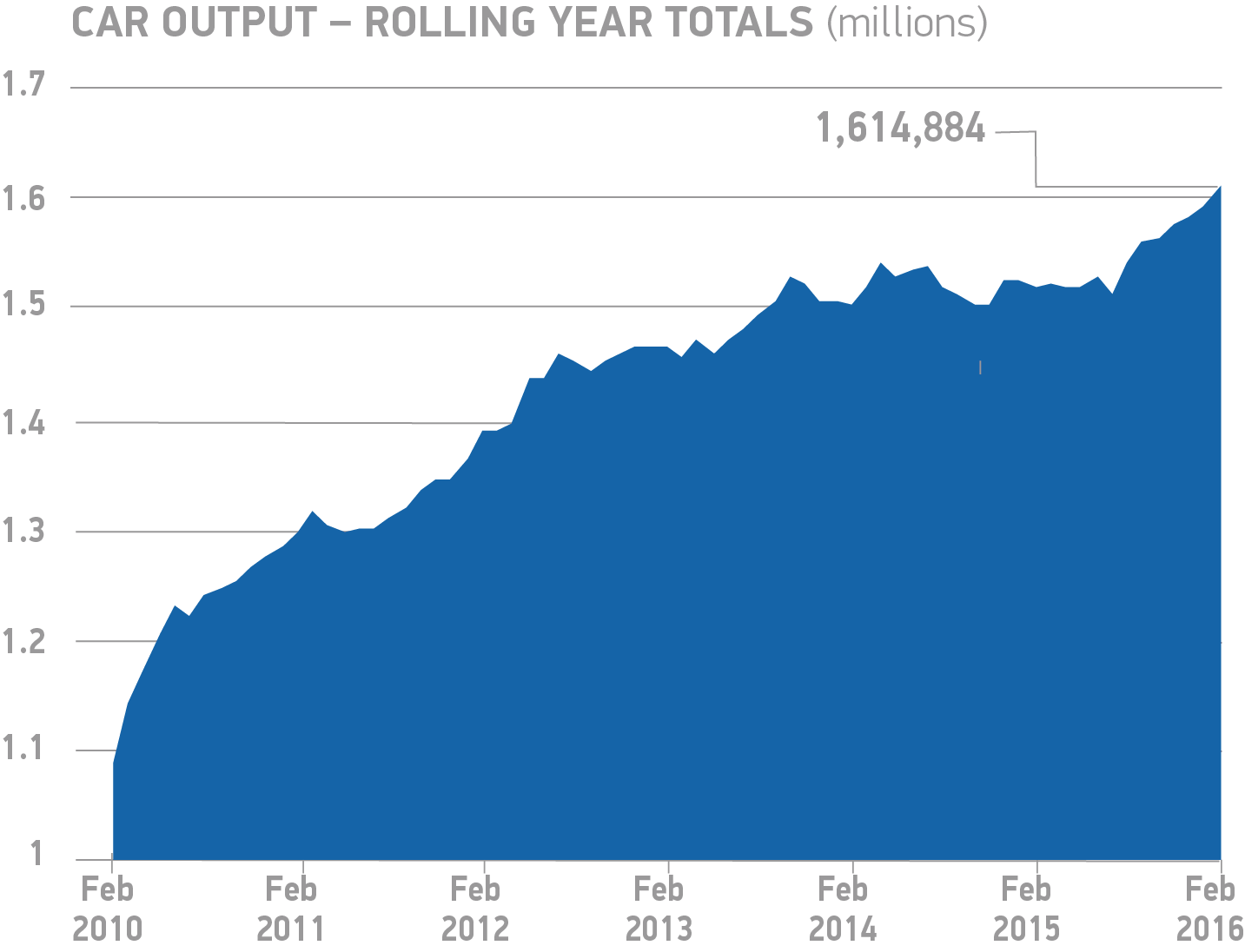 British car manufacturing figures for February 2016 show that car manufacturing is still booming. According to figures released by the Society of Motor Manufacturers and Traders (SMMT), output rose 13.1 per cent compared with February 2015.
Reflecting the growing popularity of UK-built cars both at home and abroad, February's performance puts production for the year-to-date up 10.6 per cent over the same period last year. Output for the domestic market rose 24.4 per cent in the month, accompanied by a 9.1 per cent increase in export production.
Mike Hawes, SMMT chief executive, said: "The UK automotive industry's impressive growth continued into February, with demand from both domestic and overseas customers showing no signs of slowing. The outlook for the sector is bright, but much will depend on global political and economic conditions in the months and years to come."
Commenting on the news, John Leech, UK head of automotive at KPMG suggested new models were behind the boost: "UK car production grew strongly by 13.1 per cent in February 2016 due to new models such as the Vauxhall Astra and Jaguar XE now in full production."
Moving forward, he added that demand is continuing albeit it near the peak: "Demand remains buoyant in the UK, EU and US and I believe that demand has bottomed out in China and Russia. Although the UK and US markets are close to their peaks, the EU is still below its pre-recession demand levels suggesting that there is still plenty of room for further growth in our major export market."
However, Leech predicted there are around four years till the all-time record is challenged: "2016 is shaping up to be a great year for UK car manufacturers and I forecast that the all-time production record will be set in 2020."