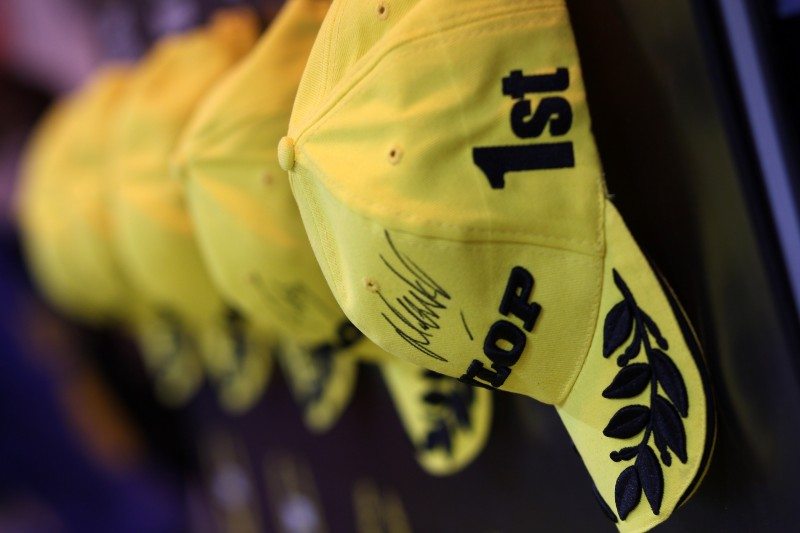 Dunlop BTCC champions caps
Dunlop has stated its intention to continue supporting competitors progressing through the ranks of UK motorsport, as it prepares to enter its third decade as official tyre supplier and title sponsor of the Dunlop MSA British Touring Car Championship. One of the most enduring partnerships in motorsport, Dunlop says its link with the BTCC allows it to continue its support of grassroots racing. The manufacturer signed an agreement with TOCA until at least the end of 2021 at the end of the 2015 season.
Returning as sole tyre supplier to the Mini Challenge UK this year after signing a multi-year agreement for the one make series, Dunlop has offered a BTCC prize drive to the winner. With an already established partnership with the Renault Clio UK Cup, which sees the champion also receiving a BTCC test drive, Dunlop has extended its support to more young and talented drivers.
The current crop of BTCC drivers shows how Dunlop has supported this progression in past seasons, with drivers around the world using its tyres as they grow up. Former double champion Colin Turkington and 2013 champion Andrew Jordan both drove on Dunlop tyres during their early careers; Turkington raced Fiestas and Ginettas on Dunlop rubber, while Jordan competed in Ginetta and Clio Cup.
James Bailey, director, motorsport communications and public relations stated: "Dunlop's incredibly successful relationship with the BTCC allows us to continue to support grassroots racing, and I'm delighted that 2016 marks the return of our support of the Mini Challenge UK and the Renault Clio Cup. Numerous drivers began their career on Dunlop tyres, and have progressed through the ranks into BTCC and beyond. Part of our focus for 2016 is to continue to provide opportunities for drivers to progress through motorsport, supporting drivers and championships on the first rung of the motorsport ladder."
Category: Motorsport