Nokian CEO 'proud' to come clean about tyre testing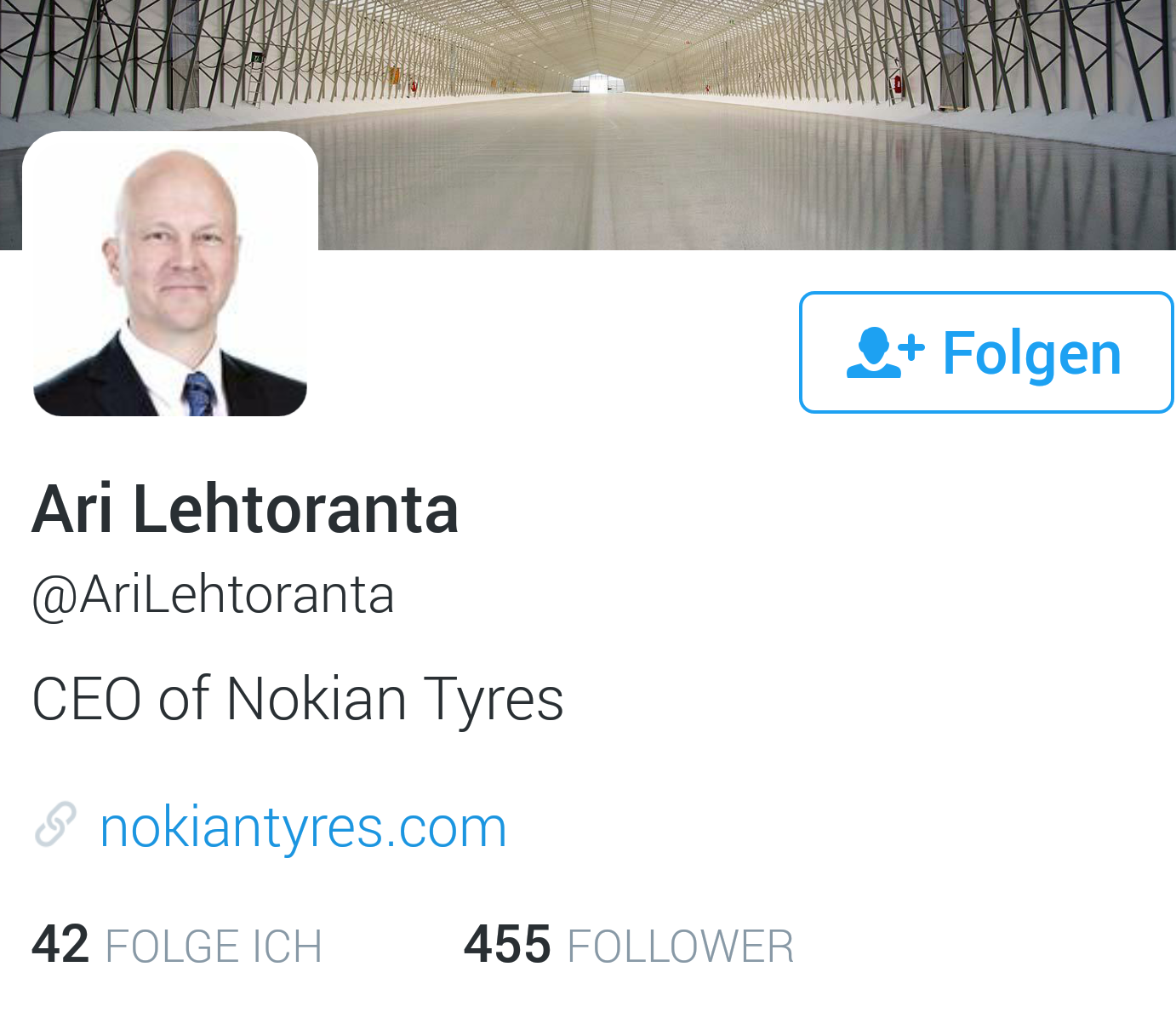 Yesterday was "my worst day ever" Nokian CEO Ari Lehtoranta tweeted on 27 February 2016. The reason? The last Friday in February (the 26th) saw Finnish news reports suggesting Nokian had cheated in tyre tests for a decade translated and distributed around the world. This was followed by an official statement in which Nokian apologised for tyre test "mistakes" and began to outline what it was doing about it, while also reassuring customers and consumers that its products have always been safe.
Reading Nokian's 27 February statement, you could be forgiven for missing the mea culpa, as it was hidden towards the end of the statement, which focused instead on reassuring readers of Nokian's ongoing product safety. However, any doubt that Nokian was holding its hands up to tyre testing shenanigans was removed by the Lehtoranta's latest tweet, which added "I am proud we came out".
The tweet concluded on the hopeful note that the Nokian CEO believes the Finnish tyre manufacturer will "come out as a finer company". However, the fact that is also suggested a "complete picture will start forming" reminds us that we don't yet know all the details and therefore there could be further revelations.
My worst day ever yesterday. Still I am proud we came out. Complete picture will start forming & am sure we come out as a finer company.

— Ari Lehtoranta (@AriLehtoranta) February 27, 2016