DS E-Tense rolls into Geneva on bespoke Michelin concept tyres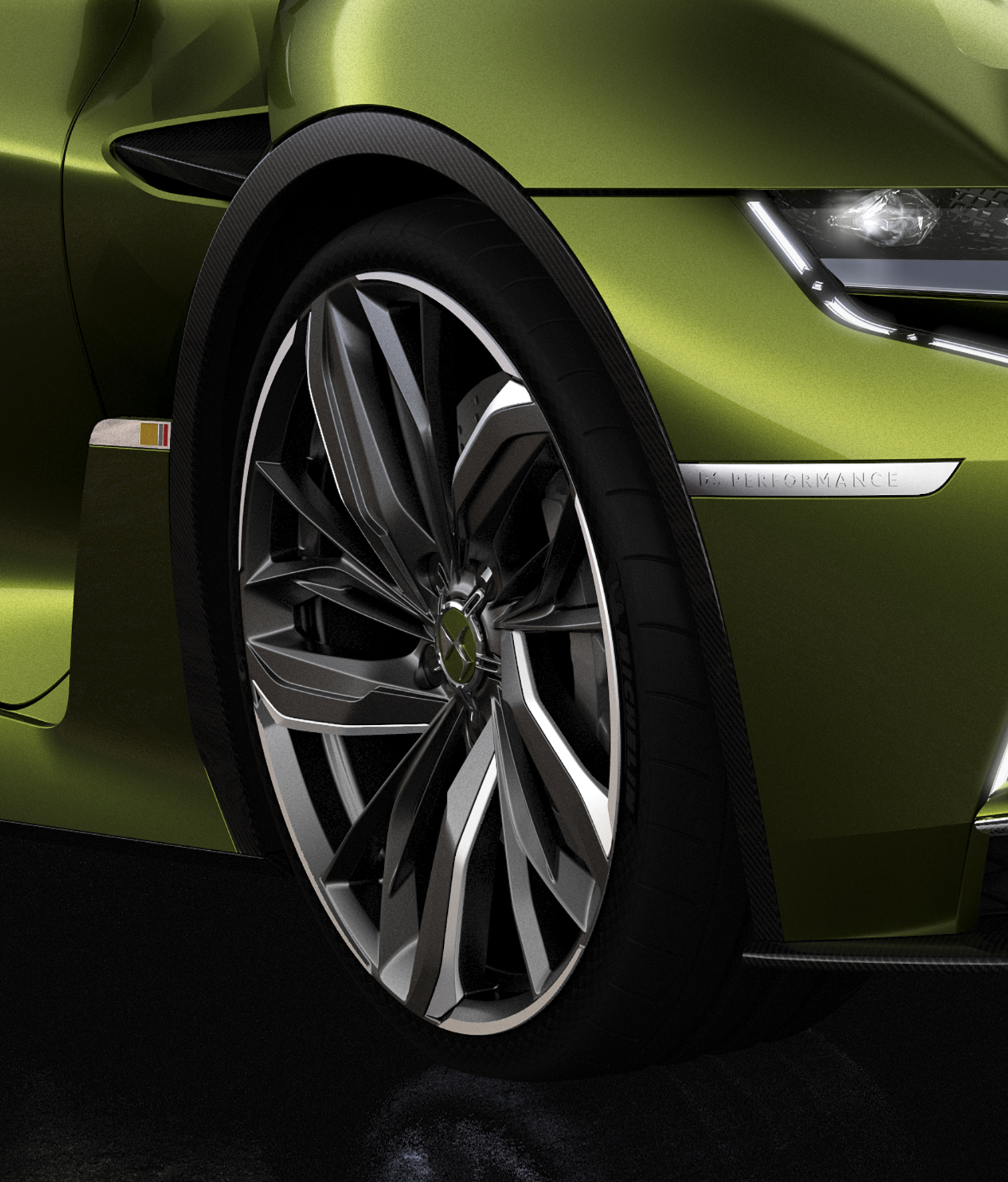 When the DS E-Tense high performance electric GT rolls into the 2016 Geneva International Motor Show it will be fitted with bespoke Michelin Pilot Super Sport concept tyres. Created by DS Automobiles, the car was unveiled in Paris on 26 February. The French luxury brand says the Michelin concept tyres reflect its stylistic vision, while enhancing the exhilarating driving sensations it offers.
The tyres are designed to combine the high performance and environmental characteristics of the production Michelin Pilot Super Sport tread pattern and construction, with a bespoke sidewall design that reflects the design of the DS E-Tense. In this case, these characteristics are supplemented by the inclusion of Michelin Acoustic Technology, which will increase comfort and reduce noise.
Speaking of the tyres, Michelin's designer Mathieu Vandaele said: "The design intention was that the tyre's aesthetics fully contributed to the premium and avant-garde appearance of the car. The decision was made to structure the sidewall material by creating an elegant and refined 3D geometric pattern, achieved through the combination of different grey tones. The Michelin Premium Touch Technology used provides a unique velvet aspect on the sidewall and gives a total darkness to the rubber, with a high quality finish allowing the graphic interplay of the grey elements of the design."
Michelin adds that the driving force behind the design of these concept tyres was the desire of the DS design engineers to improve overall comfort levels inside their car, while maintaining high levels of safety and very good handling characteristics – essential for a high-performance electric GT car.
These characteristics have been taken a step further to complement the car's powerful yet quiet electric engine. Acoustic comfort was therefore a critical factor.