Bridgestone using LAMP Method to fight rubber tree disease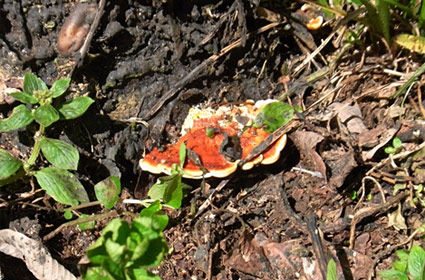 White root rot disease is a type of filamentous fungi that affects hevea brasiliensis, or rubber trees, infecting the roots and causing the tree to whither. In Southeast Asia, where more than 90 per cent of the world's natural rubber is grown, white root rot disease continues to spread due to pathogens in the soil. Since white root rot disease can currently only be identified by visual inspection, detection rates are low and misdiagnoses common. In response to this problem, Bridgestone has been cooperating since 2010 with the Indonesian Agency for the Assessment and Application of Technology and numerous universities to develop technologies that offer a prompter white root rot diagnosis. The tyre maker now reports it has established a "groundbreaking technique" that can be used to "easily, quickly, and accurately diagnose white root rot disease."
The groundbreaking technique Bridgestone refers to is the LAMP (Loop-Mediated Isothermal Amplification) Method, a diagnosis technique that utilises biotechnologies. Developed by Japan's Eiken Chemical, the technique amplifies specific DNA arrangements of pathogens in the soil to detect their presence. For white root rot disease, Bridgestone has developed a reagent kit based on the genetic structure of the disease-causing pathogens.
The LAMP Method makes it easy to confirm the presence of the pathogen in the field without the use of special equipment, enabling the early detection of white root rot disease. It is anticipated that this technique will help control the disease's spread from infected trees to healthy ones. Damage control and maintenance work in affected areas will also be simplified through the widespread adoption of this technique, as it can be utilised regardless of knowledge and experience. Bridgestone anticipates that the LAMP Method's impact upon plantation management will be enormous.
Going forward, Bridgestone will continue to cooperate with universities in both Indonesia and Japan to further reinforce and promote the development of technologies that improve natural rubber production. At the same time, through the widespread use of these technologies, the company will play its role in ensuring the conservation of hevea brasiliensis and the stability of natural rubber supplies.
Through its various raw materials research and development activities, including the development of technologies such as the LAMP Method, Bridgestone aims to utilise 100 per cent sustainable materials for its tyre production by 2050.