National Conciliation Service launches new website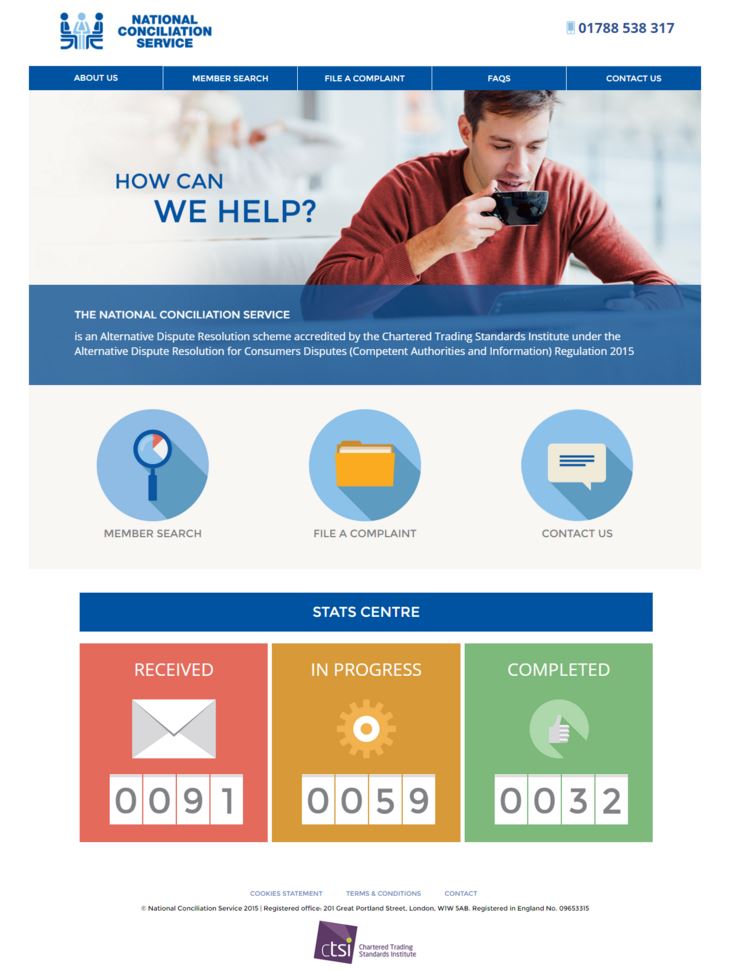 The National Conciliation Service (NCS) has launched its new website, www.nationalconciliationservice.co.uk. The site, which is interactive and user-friendly, has a fresh design and modern layout providing users with a significantly enhanced digital experience.
Website features include; NCS subscriber search tools, NCS process details, as well as offering users the ability to submit their complaints online.
The NCS is an Alternative Dispute Resolution (ADR) scheme, accredited by the Chartered Trading Standards Institute under the Alternative Dispute Resolution for Consumers Disputes (Competent Authorities and Information) Regulation 2015.
ADR is being encouraged by the Government as a cost-effective way of dealing with consumer disputes that cannot be resolved between a business and a consumer.