Continental fits latest tyres ContiPressureCheck to electric truck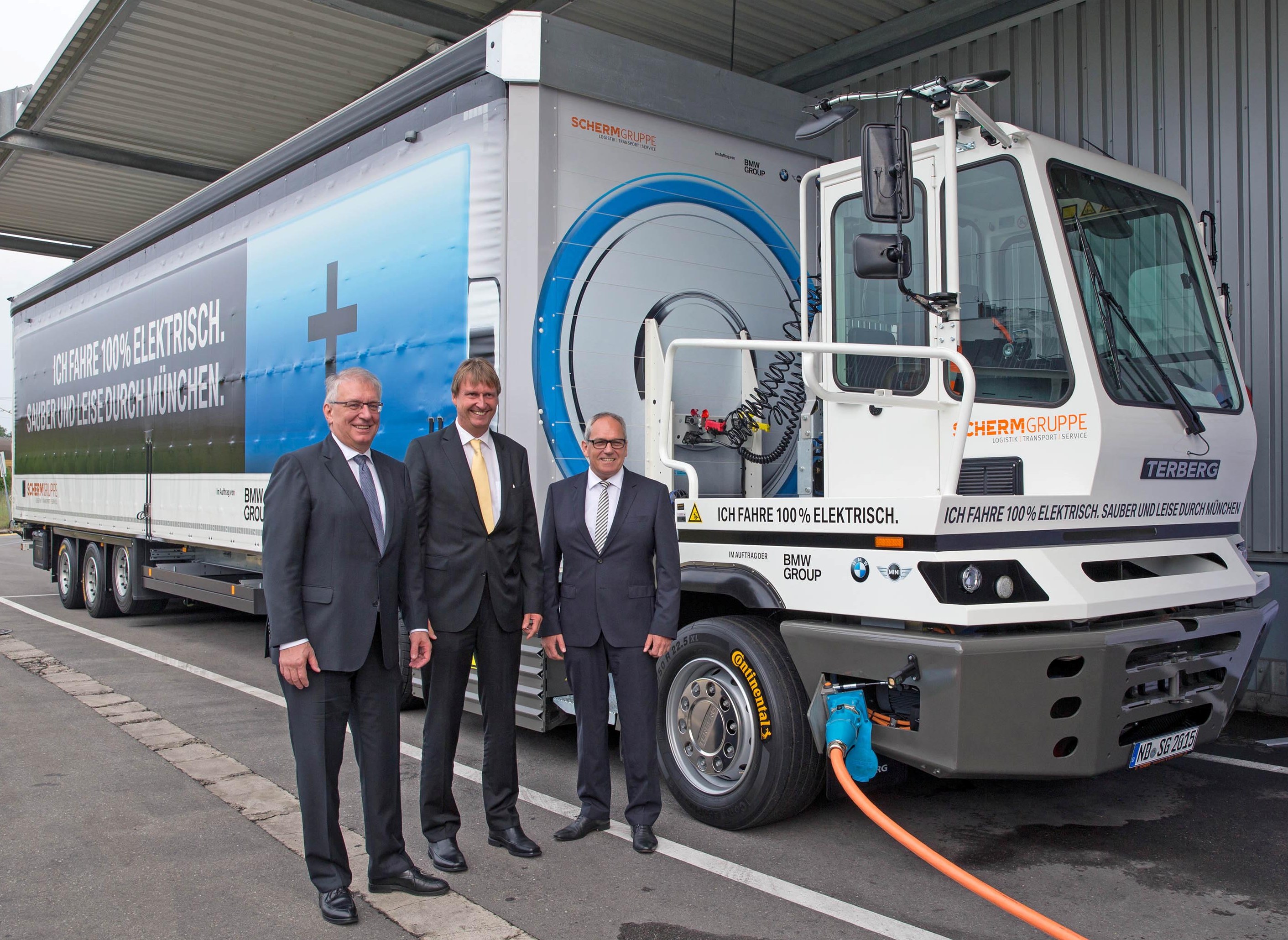 Continental AG supplying its third generation truck tyres and ContiPressureCheck to a joint pilot project between BMW Group and its logistics partner Scherm Group to promote environmentally friendly trucks. Conti is equipping a Terberg YT202-EV with 355/50 R22.5 Conti EcoPlus HS3 tyres on the steer axle; Conti EcoPlus HD3 in size 295/55 R22.5 on the drive axle; and 445/45 R19.5 Conti Hybrid HT3 trailer tyres in size on the trailer.
The e-truck has been traveling between the Scherm logistics company and the BMW plant in Munich several times a day since the beginning of July when it was presented in July at an official ceremony by Ilse Aigner, minister of state of Bavaria.
The Conti Hybrid HT3 R19.5 tyres that are used on the e-truck semitrailer were specially developed for combined use on regional roads and highways. There are designed for frequent starting and stopping experienced in urban traffic, as well as the cornering encountered in residential areas. The tyre a "B" rating on for fuel efficiency category on the EU tyre label.
Of course the correct tire pressure is also very important in order for the e-truck to run efficiently. The ContiPressureCheck tyre pressure monitoring system monitors the tyre pressure of the electric truck in real time and continually sends current data on the pressure and temperature of all tires to the cab. The quality of the tyre casing can be negatively affected by underinflation, but if the structure of the carcass is maintained with the correct tyre pressure, it can be retreaded without any problems when the tread pattern is worn out.
By preventing punctures and maintaining the value of the caisng, ContiPressureCheck is designed to improve the carbon footprint of transportation companies and make a positive contribution to sustainable and environmentally friendly goods transportation.