Tyre standards, registration bill introduced into US Senate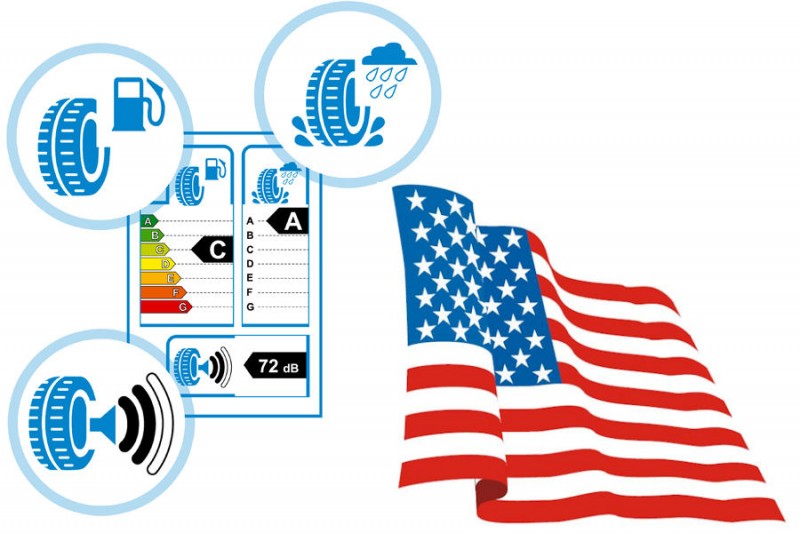 A bill calling for the introduction of minimum tyre performance standards and compulsory tyre registration has been introduced into the US Senate. This bill, the Tire Efficiency, Safety and Registration Act S.1741, is described by supporters as legislation that would improve consumer safety and vehicle fuel economy, however some sections of the tyre industry have vowed to see the bill defeated.
S.1741 was introduced into the US Senate on 9 July and contains three key elements. The first is the creation of minimum tyre performance standards for fuel efficiency and wet traction. This would likely result in information conveyed to consumers in the form of a (physical or virtual) label loosely similar to that introduced in Europe in November 2012. Tyre maker lobby group the Rubber Manufacturers Association (RMA), which provided input during the bill's preparation, sees the introduction of standards as a necessary measure to ensure the USA "does not become a dumping ground for lower performing tyres." According to Dan Zielinski, the association's senior vice-president of public affairs, "RMA members support these performance standards to help consumers and the nation conserve fuel without compromising wet traction safety performance."
Another proposal contained in S.1741 is the creation of a consumer-friendly tool for searching tyre recalls. The Department of Transportation's National Highway Traffic Safety Administration (NHTSA) currently publishes recall information online, however the RMA opines that a search tool utilising the DOT Tire Identification Number would "enable consumers and tyre sellers to quickly determine whether a tyre is subject to a recall." The association notes that the NHTSA already offers a similar searchable, Vehicle Identification Number-based system for automotive recalls.
The call for minimum performance standards is by no means new – the US tyre industry and the NHTSA began toying with the idea even before their European counterparts – and nobody has voiced opposition to the proposed standards and recall database in S.1741, even if the Tire Industry Association (TIA) says it is "not sure" of the necessity for additional legislation beyond the powers granted to the NHTSA in 2007. It is the third key aspect of the bill, tyre registration, which is drawing the flak.
Should the bill become law, retailers will be required to register tyres at the point of sale. Under S.1741 this information would be passed on to tyre manufacturers and used to initiate direct contact with consumers in the event of a recall. At present the registration of consumer information with tyre makers is voluntary in the US, with the onus being on purchasers to fill out a registration card themselves and mail it to the tyre manufacturer or its representative. According to the RMA only around 15 per cent of all consumers supply their information; this figure was almost 50 per cent prior to a change in legislation back in 1982, the association adds.
But while the RMA says compulsory tyre registration at the point of sale means manufacturers "will be better able to meet their requirement to notify consumers of a tyre recall," the TIA states it "is going to do everything in its power to defeat legislation aimed at making tyre registration mandatory." These fighting words seem driven by concerns about exactly what tyre manufacturers will do with the consumer information they'd receive.
The wording of S.1741 singles out independent tyre dealers; it states that tyre dealers and distributors not owned or controlled by a manufacturer must keep records of tyre purchases, including purchaser name and address. Dealers would be required to electronically transmit these details to tyre makers or their designated representative. US federal law restricts the use of customer name and address information to recall purposes, however knowledge is power, and it would be impossible to guarantee no manufacturer would misuse the dealer customer base information it receives.
"We are 100 per cent against mandatory tyre registration," says TIA executive vice-president Roy Littlefield. "We plan to fight it. We also plan to reach out to the industry and talk about it." Littlefield adds that the RMA claim of a 15 per cent registration rate doesn't take into account tyre dealers who register the tyres they sell and retain the information themselves, contacting affected consumers directly in case of a recall.
Summing up their respective arguments, the RMA's Zielinski says the measures proposed in the bill "will improve the ability for tyre manufacturers to notify consumers in the event of a tyre recall, boost the competitiveness of the US tyre manufacturing industry and help to harmonise an often complicated global regulatory structure." Littlefield, noting that the RMA "has not shown any desire to work with TIA" on the issue of tyre registration, has urged tyre retailers to "contact their legislators and tell them that they strongly oppose the tyre registration provision contained in S.1741."