MWSD sees opportunity to grow Xlite market share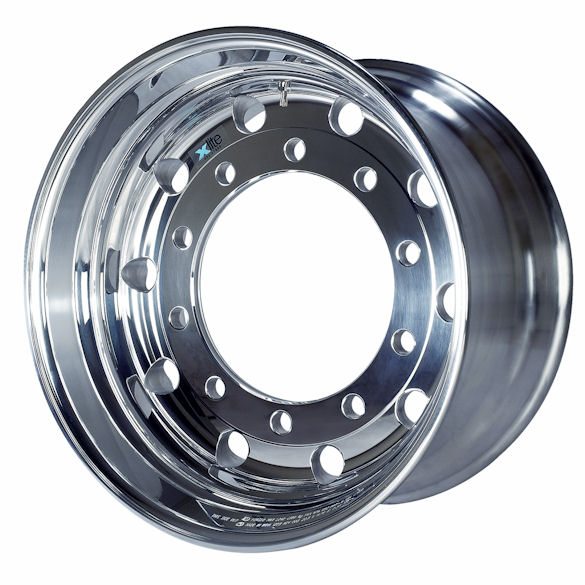 Motor Wheel Service Distribution (MWSD) has launched a major campaign to promote polished Xlite forged aluminium commercial vehicle wheels in response to news that a major manufacturer has phased these products out of its portfolio. The exclusive Xlite distributor for the UK and Europe states that the polished forged aluminium finish remains "popular" and, as sales in this segment are growing, the rival manufacturer's exit from this business presents it with an opportunity to grow market share.
"Forged aluminium wheels come in three progressive finishes – machined, polished and premium, which in our case is called Xbrite – and our share of sales across these different options is largely equal," comments MWSD managing director John Ellis. "Our market research shows that many operators throughout Europe still favour a polished wheel, and we are in a position to supply the leading available product. Not only will we increase sales in this sector, but it will open doors to push the entire xlite portfolio."
MWSD says that Xlite wheels are five times stronger and 40 per cent lighter than the standard steel equivalent. They are forged from a single aluminium billet using a computerised numeric control machine to produce a higher degree of production accuracy. Wheels are available in 17.5, 19.5 and 22.5 inch sizes. Forged aluminium options include machined, polished and Xbrite finishes, the latter of which goes through several automated treatment stages which permeate the metal deeper to deliver a wheel with the highest levels of corrosion resistance and shine.
The ultimate advantages of operating with forged aluminium wheels, says MWSD, include extra payloads, reduced diesel usage, decreased CO² emissions and less wear on surrounding parts.