Point S takes part in Indian TRiLA awards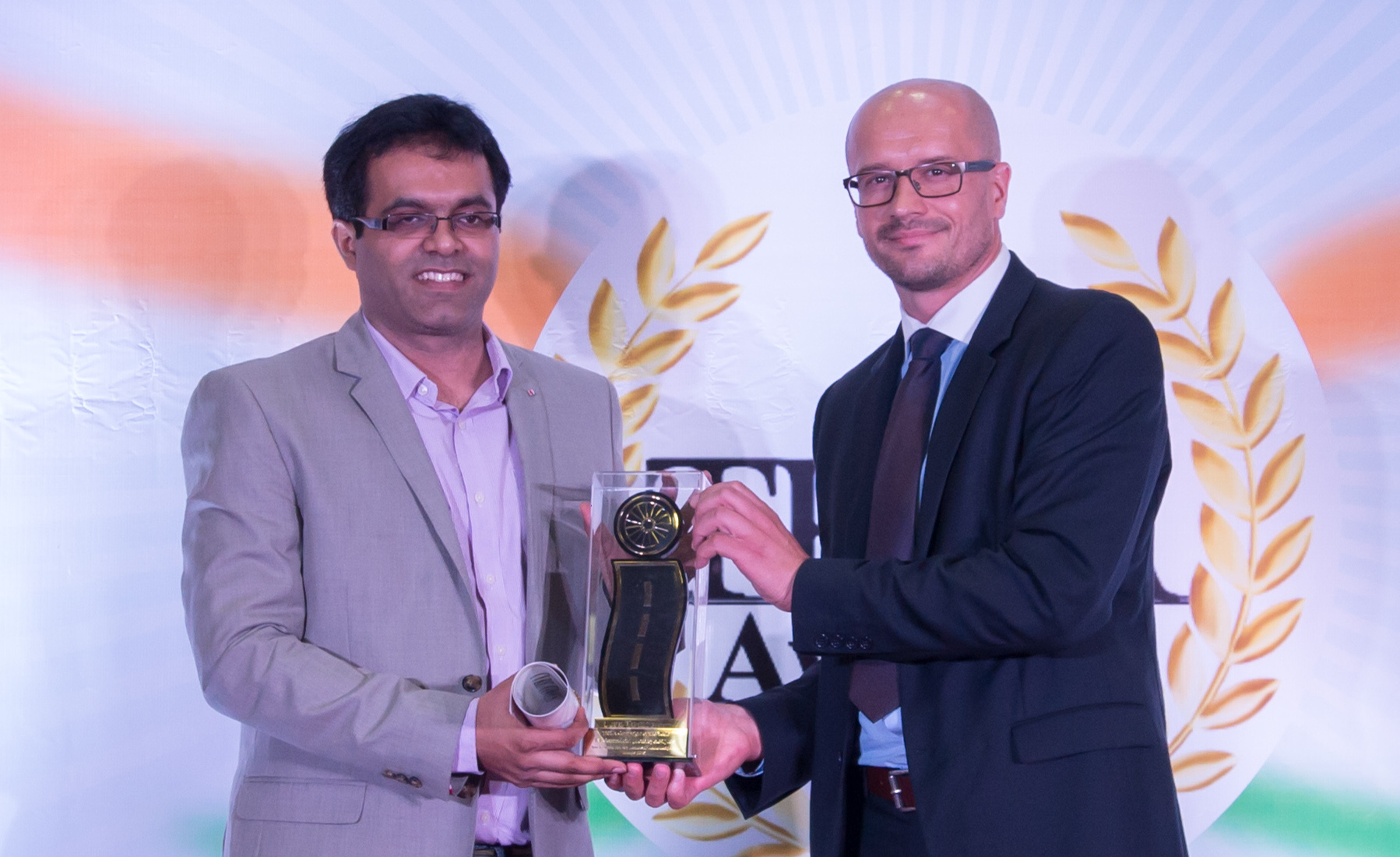 Point S International business development manager, Adrian Smiechowski, attended the first Indian Tyre & Rubber Industry Leadership Acknowledgement (TRiLA) Awards in Chennai. The TRiLA 2015 event took place on the sidelines of Tyrexpo India 2015.
Smiechowski presented the award for the Best TV commercial for motorcycles to Prabhakar Tiwari, general marketing manager at Ceat Ltd. According to the event organisers, this award was one of 28 presented during the ceremony. Point S sees the Indian market as a market with "huge potential of growth" and in line with the Point S expansion strategy on the Asian continent.