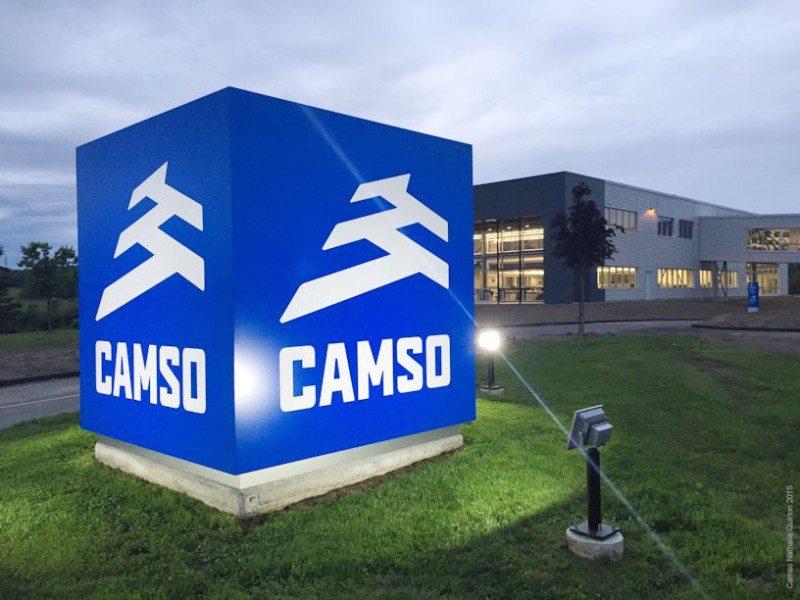 Off-road tyre, wheel and track specialist Camoplast Solideal has rebranded itself as Camso. The new name comes five years after Camoplast's acquisition of Groupe Solideal and is said to represent "the best of Camoplast and Solideal". According to Pierre Marcouiller, company CEO and chairman of the Camso board, the launch of Camso "highlights the success" the company has achieved in just a few years.
"We have become the world's second-largest specialised player in the manufacturing of tyres, tracks, and track systems for off-the-road vehicles," Marcouiller adds. Within a period of seven years, Camso's sales in this sector have grown from US$95 million to over $1 billion. The off-the-road market accounts for 11 per cent of the global tyre and track market, and the company serves four markets: material handling, construction, agriculture, and powersports.
Camso sees the off-the-road sector as containing many niche markets, and concentrating on this specific business has given the company an in-depth knowledge of the OTR market that enables it to identify specific customer needs. "One might think that producing on-road and off-road tyres are one and the same, but this simply isn't the case," comments Marcouiller. "This has driven Camso to constantly reinvent itself. Our people take the time to understand the multitude of constraints and challenges that machine operators experience."
Camso has over 7,500 employees in 27 countries. It operates four research and development centres and 24 manufacturing plants, and operates an international distribution network in over 100 countries.
Category: Company News