Bridgestone backing Bush Tyres-organised Props and Pistons event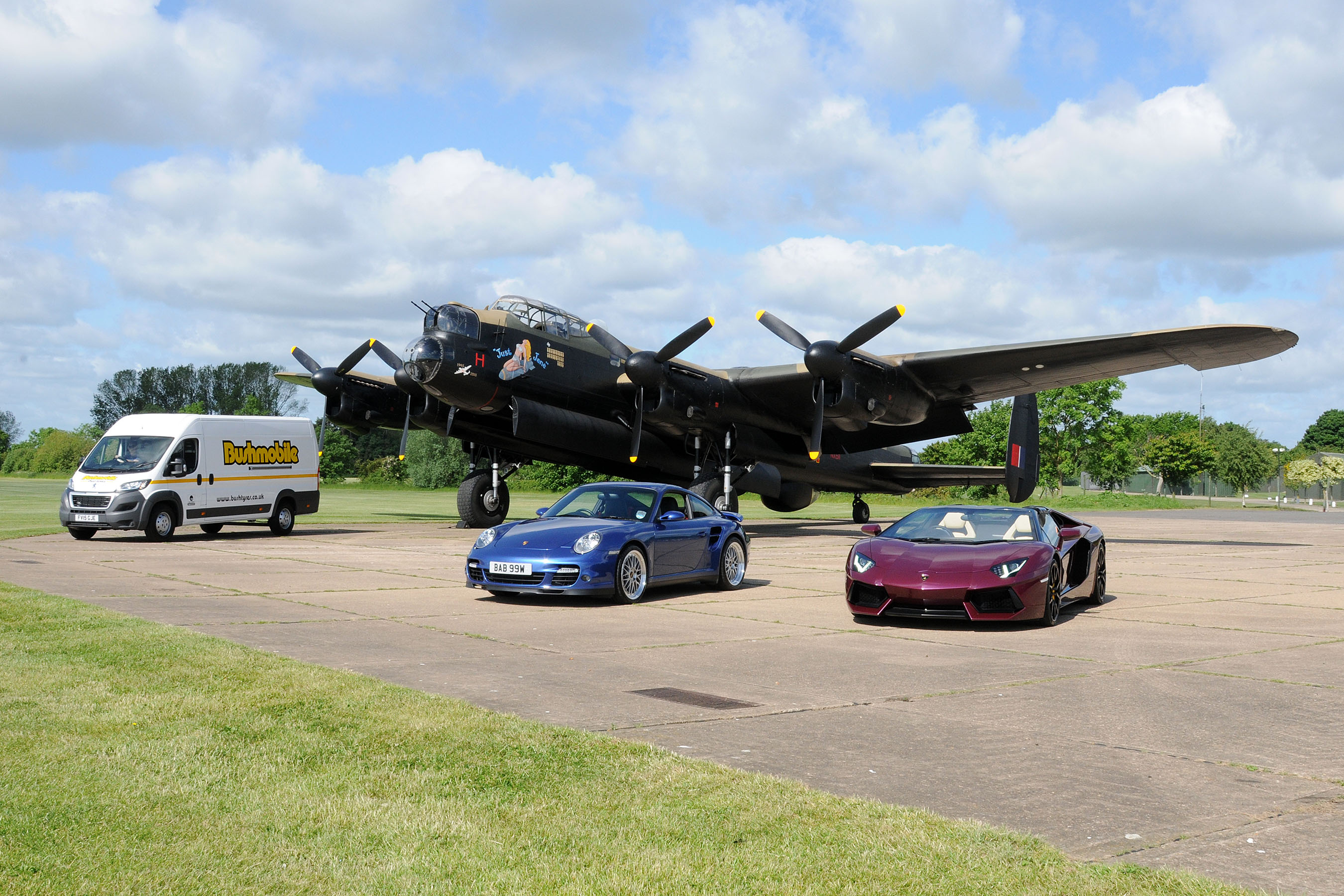 Bush Tyres and Lincolnshire Aviation Heritage Centre have assembled some of the world's most iconic planes and automobiles for a fifth annual extravaganza with the support of Bridgestone. The Props and Pistons event, which will welcome £20 million worth of luxury cars and some of the most famous wartime aircraft, will take place on Monday 31 August, with proceeds going towards Leukemia & Lymphona Research.
A series of prizes and promotions will be offered by Bridgestone, alongside its range of premium tyres, while its airless tyre concept will also be on display, adding a contemporary edge to an event with so many classic designs. A collection of Ferraris, Lamborghinis, Porches and other classic marques will be displayed.
Between 4,000 and 5,000 spectators are expected to attend Props and Pistons, where three flying displays from the Battle of Britain Memorial flight are expected to grab the headlines.
Bush Tyres state: "Props and Pistons initially involved some of our friends and customers who either owned or knew of some nice cars to exhibit. The event has steadily grown and we're now looking forward to our biggest show yet. With the support of Lincolnshire Aviation Heritage Centre, we are organising the event and if we can keep on raising money for Leukemia & Lymphona Research then we will be delighted.
"It is great that Bridgestone is lending its support again this year and if we see some smiling faces and families enjoying themselves on the day, then all the effort will be worthwhile."
Bridgestone's key accounts manager Phil Berry said: "BA Bush is one of our most valued customers and we know how important Props and Pistons is on their calendar.
"Bush Tyres put in a great deal of hard work to make the event a success –  on top of running a large business – so the least we could do was to show our support."