A quarter of cars have a dangerously under-inflated tyre – WheelRight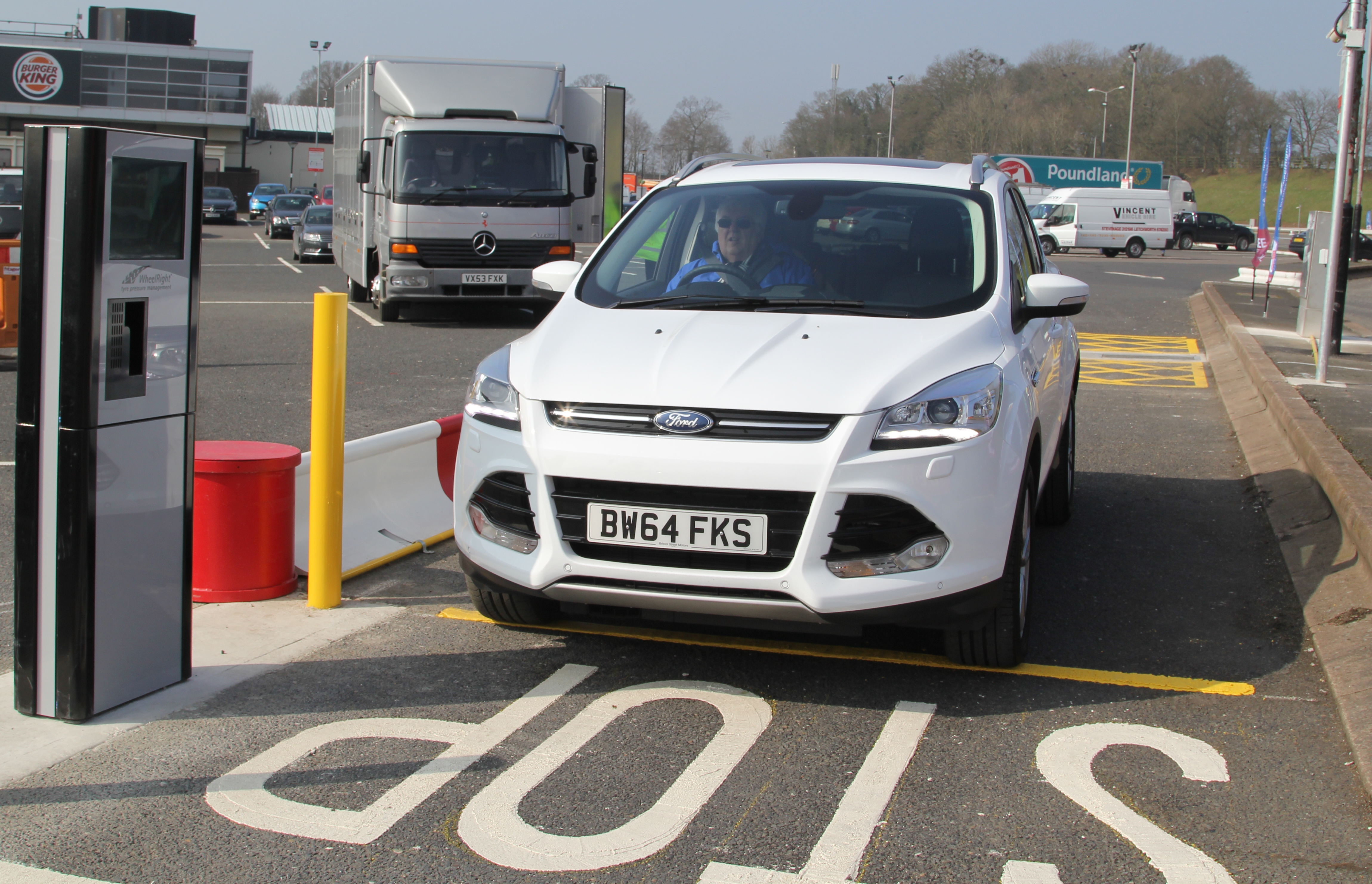 Keele tyre pressure check data suggests our nation's tyres are 'unloved and potentially dangerous'
Following the launch of the WheelRright's free drive-over pressure check initiative at Keele services M6 south in March, the company has released details of the programme's first findings.
According to new research, which has been backed by Highways England, a quarter of the UK's cars have at least one tyre that is dangerously underinflated. This follows on from research by Tyre Safe which found that up to 10 million cars on Britain's roads have illegal levels of tread depth.
Meanwhile, the average HGV is driving on Britain's motorways with at least one dangerously underinflated tyre at any one time, according to WheelRight's data.
WheelRight's live survey of the nation's tyres took place at Keele Services on the southbound M6 between March and June 2015, run by WheelRight in association with Highways England and Welcome Break.
John Catling, CEO of Wheelright, said: "We've been offering a free pressure check to motorists and HGV drivers using our drive-over tyre pressure system at Keele Services on one of Britain's busiest stretches of road – the M6.
"We have taken thousands of tyre pressure readings and have collated some pretty shocking statistics which reveal the true extent of our tyre neglect. Every year, the UK sees approximately 25 deaths and nearly 1,500 serious accidents attributed to poorly inflated or defective tyres. We believe lack of awareness on the impact tyre pressure can have on road safety is putting drivers at risk."
Catling continued: "The lowest tyre pressure reading we've taken for a motorist on our system was a very low, and very dangerous, score of just six psi (pounds per square inch), when it should have been closer to 30 psi to be safe. An accident waiting to happen!"
But there is a simple solution on hand to solve the UK's tyre woes, Catling concludes. "We've seen first-hand that motorists are keen to learn more about what action they can take to keep their vehicles and themselves safe. If a motorist using our system receives identifies a low pressure reading, our on-site support team at Keele Services will direct drivers to the air machines located a few metres away and provide advice on how to inflate tyres correctly and to what level. We believe that regular tyre pressure checks offer significant cost and safety benefits to all drivers – not to mention, peace of mind."
Following the collation of the initial data, the WheelRight pilot at Keele, which began in March and was originally scheduled to finish in June, has been extended at least until Christmas. The service is free to both motorists and HGV drivers alike and some, but 2016 there should be some more complete and detailed data about inflation habits of those driving on UK roads.