Exol wins top accolade at Express & Star Business Awards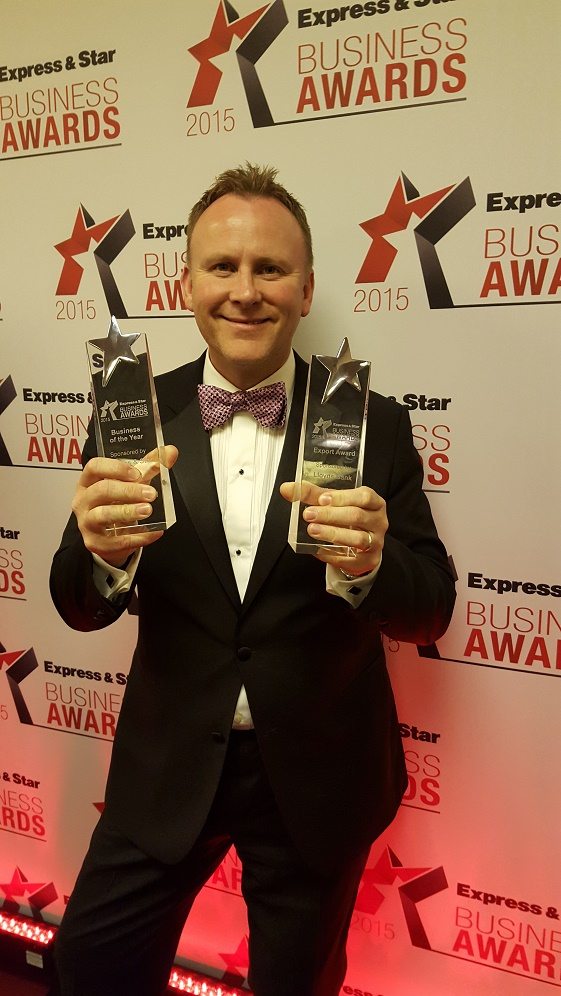 Exol Lubricants has won the top award of Business of the Year 2015 at the Express & Star Business awards.
Taking place in the Ringside Suite at Wolverhampton Racecourse, a sell-out crowd of 440 people witnessed the UK's largest independently owned oil blender take the top award and also the prize of Exporter of the Year, being praised for its success in winning work overseas and creating and maintaining long-term partnerships with customers.
Exol Lubricants sales director, Steve Dunn, collected the awards. He commented: "To win two awards is amazing and a credit to all the Exol staff at Wednesbury and our sites in Hull and Rotherham. People make business and we've invested in all areas of Exol to ensure we empower our staff to provide the very best products and services to customers at home and abroad.
Express & Star judges visited Exol on two occasions as part of the judging process for the awards. In their summary, the judges praised Exol, saying they were impressed by the firm's investment in its community, buying where possible from local suppliers, which "ensured this was a business that had made a difference".
The event featured 12 awards and 37 finalists highlighting the areas industrial and commercial talent in the biggest Express & Star Business Awards to date. It also raised over £2000 for the charity of the night, Headway Black Country.
Event compere Nick Owen, the veteran Midlands Today TV presenter, described the 37 finalist companies as 'the cream of the crop', saying: "The purpose of this evening is to celebrate everything that is great about the business community here in the Black Country and south Staffordshire."