'Unprecedented progress' for Tamworth brake and clutch manufacturer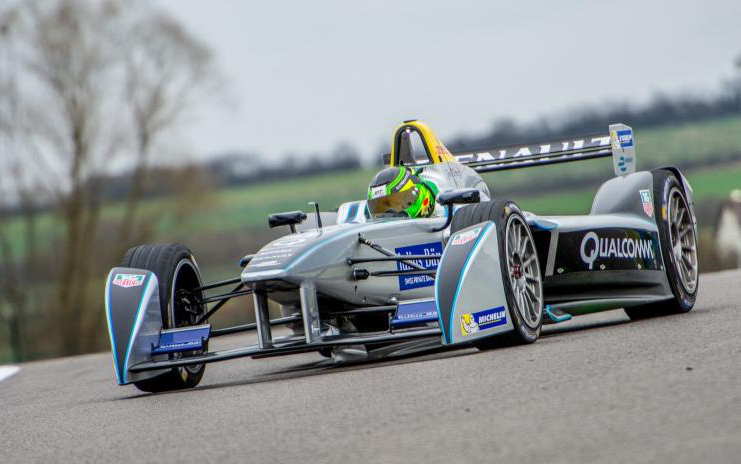 Now well into the 2015 race season, Alcon Components says this year has seen "unprecedented progress" for the Tamworth, UK brake and clutch manufacturer. Supplying products to Formula E, Alcon also reports US motorsport growth and increased work with original equipment manufacturers, describing  the year so far as "a three-way success story".
On 9 May Formula E held its European curtain raiser in Monaco, continuing its inaugural 2014/15 season. Alcon has played a significant part in its dramatic growth in popularity, supplying complete braking systems to all teams. Ben Edwards, sales manager of Alcon, says: "Development of a complete system for such an unusual application has been exciting and it is complete in every sense of the word, including discs, calipers, pads, balance bar and master cylinders.
"At Alcon, we're in tune with the principles of reducing carbon emissions – part of the movement to make motorsport sustainable – and we're delighted to be associated with the growth of Formula E and look forward to it becoming an established series."
US and OE expansion
Alcon's current expansion in North America sees the company increasingly involved in top competition, supplying major teams in headline attractions. The manufacturer's braking systems will be supplied to big off-road events across the continent, such as the Baja 500 in Mexico this June.
Phil Stubbs, president of Alcon USA, is enthusiastic at the opportunities opening up for the 32 year-old company:  "We're also heavily committed to the development of front-running brake systems for NASCAR and from this year, every Joe Gibbs racecar for the Nationwide and Sprint Cup Series will be equipped with Alcon brakes.
"Pike's Peak is another major challenge facing us and we will be there with a major but top secret entrant employing state of the art Alcon brake technology."
In original equipment business, Alcon enjoys long-standing relationships with some of the world's premium and high performance car manufacturers. The manufacturer calls this the "best possible testament to the quality" of its work. As the market for advanced road car braking systems continues to grow, Alcon says it is progressively increasing its market share, a consequence of which is the prominence of their position within the sector. Recently, it has been involved in two high profile OEM projects, among others: with Peugeot on its ground breaking RCZ-R, and with Bentley on the luxurious, high speed Continental GT.
Maintaining this rate of progress will prove challenging, according to Alcon. Sales director, Jon Edwards sums up the company's philosophy: "At Alcon we know exactly what our customers want, because we demand the same, if not more, from the performance brakes we drive, race and engineer."