Kidney scare inspires Parts Alliance manager to ride London to Paris 24H charity challenge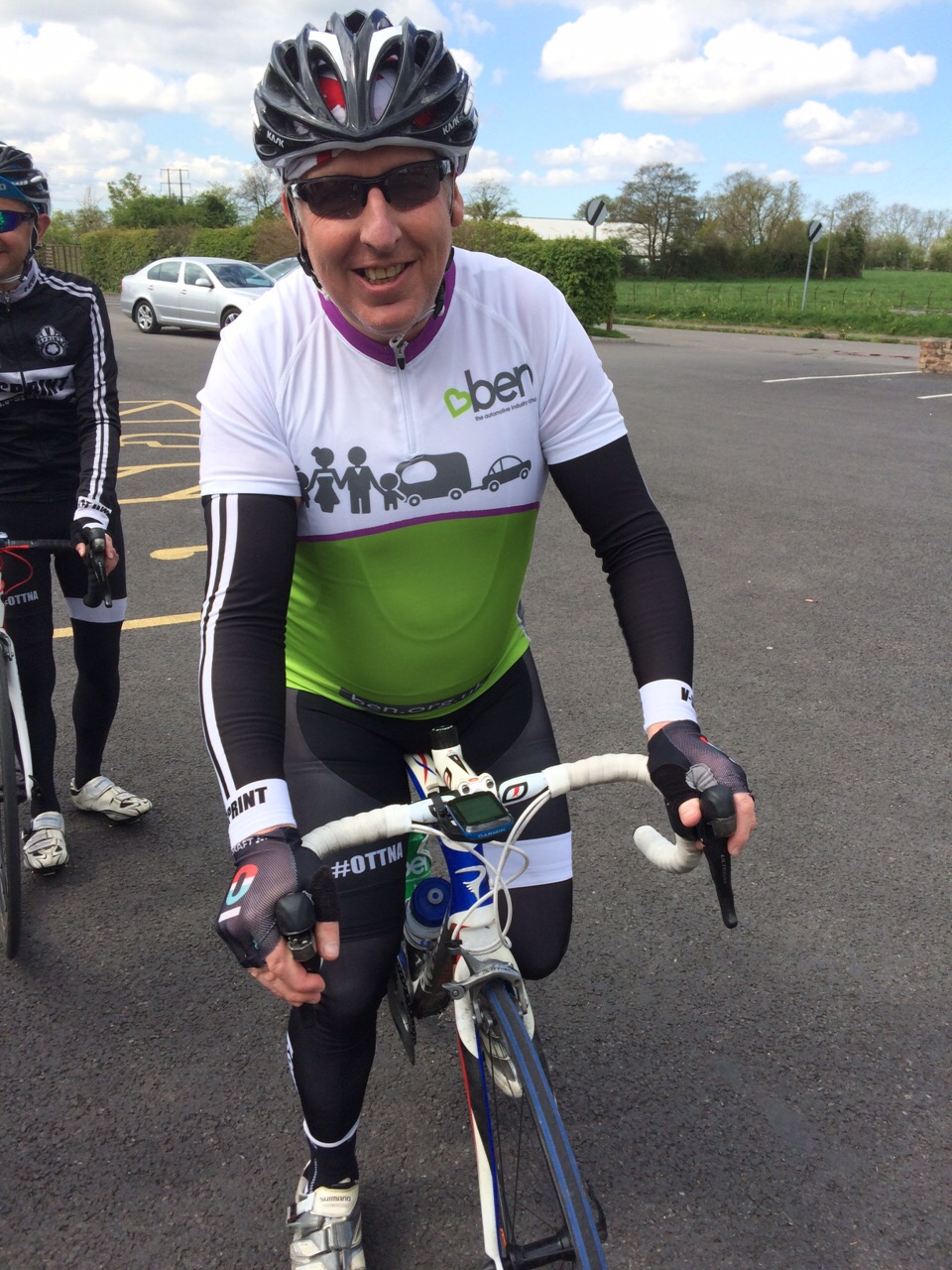 A desire to prove you can challenge your body to the extreme despite ongoing medical problems will see The Parts Alliance's Andy Hurst ride from London to Paris in just 24 hours. Hurst, a Pricing and Management Information Manager at The Parts Alliance, will be raising money for BEN, the Motor and Allied Trades Benevolent Fund.
He will saddle up on Friday 5 June, making the journey from Greenwich Park to Newhaven. Then, after a ferry crossing to Dieppe, it will be feet back in cycle stirrups for a ride through the night to finish beneath the Eiffel Tower at lunchtime.
Hurst, from Bromsgrove, decided to take on the challenge after being rushed to hospital with a kidney condition 12 months ago.
"I was at a cycling event in Wolverhampton when a pain that felt like a stomach ache built up and became unbearable," he said. "It turned out to be nephrotic syndrome, a condition in which 'filters' in the kidney don't work properly and large amounts of protein leak from your blood into your urine. It's under control now but I have to visit the Queen Elizabeth Hospital, Birmingham, every eight weeks.
"Working in the automotive aftermarket I know what a good charity BEN is. Having raised money for charity before I was ill, I wanted to do something that proves that despite having ongoing medical problems it is still possible to challenge your body to the extreme."
In 2013 Andy raised more than £2,000 for the Air Ambulance Service, cycling from John O'Groats to Land's End and beyond in less than seven days.
Anyone who would like to sponsor Andy can do so by visiting www.justgiving.com/AndyHurst24hr.