New warehouse for Alcar's main alloy wheel factory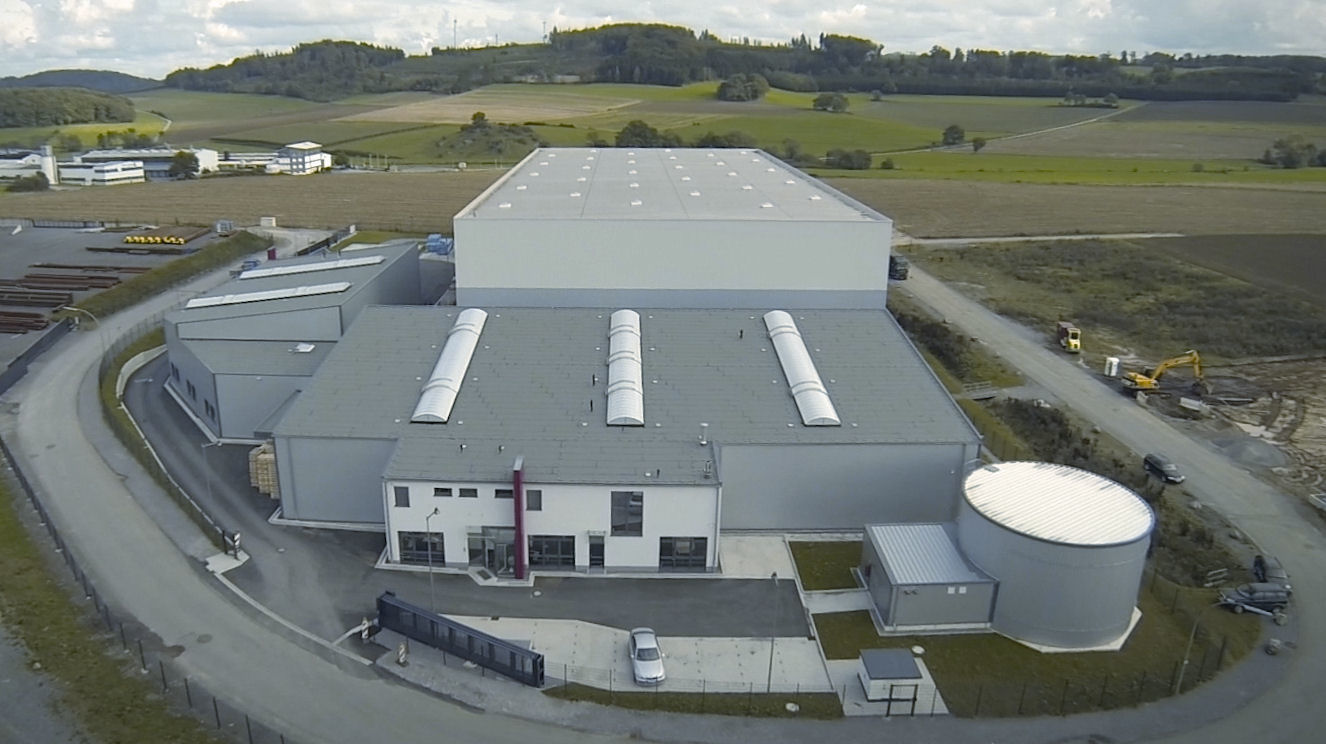 As sole UK distributor of the alloy wheel brands produced by the Alcar Group – AEZ, Dezent, Dotz and Enzo – Wheelwright Ltd is supplied from the Austrian firm's European facilities, including the Neuenrade-Küntrop plant in Germany, which in April was renamed from AEZ Produktion GmbH to Alcar Leichtmetallräder Produktion GmbH. This is Alcar's main alloy wheel production facility; the plant exclusively caters to the aftermarket and has a production capacity between one and 1.2 million aluminium rims. The production portfolio covers all four abovementioned brands – these are manufactured in 14 to 22-inch sizes for passenger cars, SUVs and light commercial vehicles.
"Our high-quality production facilities are on the cutting edge of technology," comments Norbert Frohner, general manager within the Alcar Group. In order to maintain this level, in 2012 the company invested a further €2.26 million in the 2005-opened Neuenrade facility and installed (amongst other things) new low-pressure casting machines. This modernisation measure facilitates savings of more than €450,000 a year in maintenance costs. The plant currently uses around 900 tonnes of aluminium each month and is able to produce 5,000 alloy rims each day.
Prior to being sent to Wheelwright, output from Neuenrade is housed in a new facility that, in the words of a recent visitor, is "49 metres wide, 100 metres long, 24 metres high, and ruled by absolute chaos within." This is Alcar's high-tech warehouse in Balve, just a few miles from Neuenrade, which entered operation last summer. Around 90 per cent of all wheels stored in the warehouse come from the factory in Neuenrade and most of the remainder from Alcar's plant in Indonesia. A very small proportion are from offtake partners.
Two trucks typically commute back and forth between the factory and warehouse during the week; it would have been ideal to locate the new warehouse facility alongside the plant, however this was not possible for several reasons. Amongst other factors, the wheel maker needed a site where up to 7,250 tonnes of product can be stored. Klaus Küfer, managing director of Alcar Deutschland, reports that unexpected difficulties arose during the construction phase in Balve, and the construction scheduled was delayed due to the time taken to ram piles into the ground. It took almost a year until the floor slab was ready, but after that the construction went ahead much faster than expected, and the first wheels were stored at the site on 23 June 2014.
Up to 700,000 aluminium wheels from Alcar's AEZ, Dotz, Dezent, Enzo and Dotz Survival can be stored in the warehouse, ready in the warehouse for collection and shipping to distribution partners throughout Europe. Currently around 450,000 wheels are housed there, which means expansion can easily be accommodated should it be needed in future. Depending on how you do the sums, the investment in this facility lay between €12.5 million and €15 million. Ten full-time employees work at the warehouse, and this can be complemented by additional personnel during peak periods so that the single shift work system can be bumped up to a two-shift format.