"Electric service" from Autoparts UK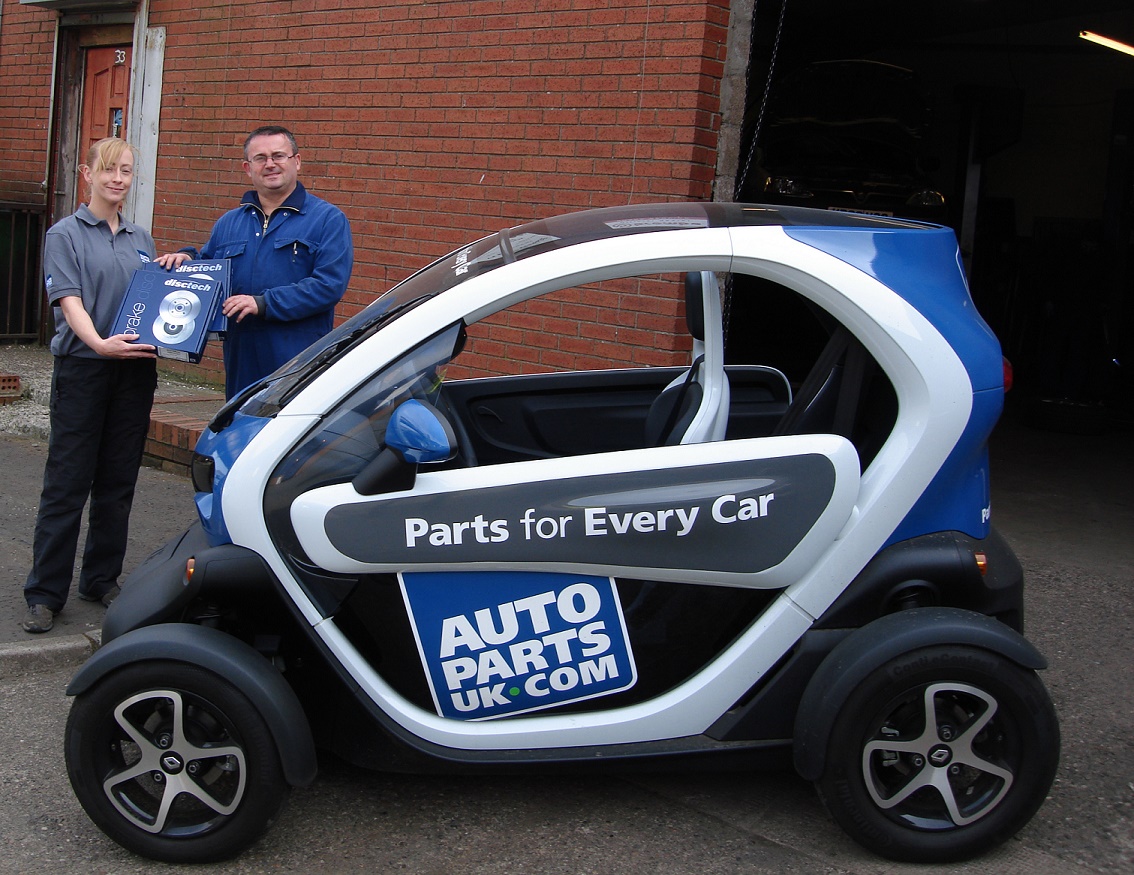 Customers of Autoparts UK will have their parts orders delivered rapidly by a brand-new fleet of unique Renault Twizy electric cars. The 12-branch motor factor has invested in the new environmentally-friendly vehicles as part of a drive to reduce its carbon footprint. The cars will mainly operate from the company's branches in Glasgow & Dundee, delivering a rapid deployment of parts under its exclusive brands including Padtech brake pads, Disctech discs and Ultratech oils. The Renault Twizy is a twin-seater car that is powered by a 17bhp electric motor. Its battery can be recharged by plugging into any 220V power source.
Regency Auto Engineers Ltd is one of the first garages to benefit from the new Autoparts Renault Twizy delivery. Kenny Scott said: "The Twizy is a fascinating bit of kit and the rapid parts supply from Autoparts means we can get on with our work, meaning no downtime. We've been working with Autoparts for many years and their service is always of the highest level."
Autoparts UK group factor manager, Craig McCracken, believes that using electric vehicles is a good move when rapidly delivering parts and accessories orders to customers in and around Glasgow & Dundee.
He said: "The Renault Twizy has a 62-mile range on a full battery and it only needs £1 worth of electricity to complete a full charge. We have a large number of customers in central Glasgow and Dundee so using a vehicle like this to complete our rapid deliveries makes perfect sense.
"By using electric power, we can deliver the high-quality service that our customers expect – and significantly reduce our carbon footprint at the same time. That gives us and our customers the best of both worlds."