New fitments expand Avon's AV11 van tyre range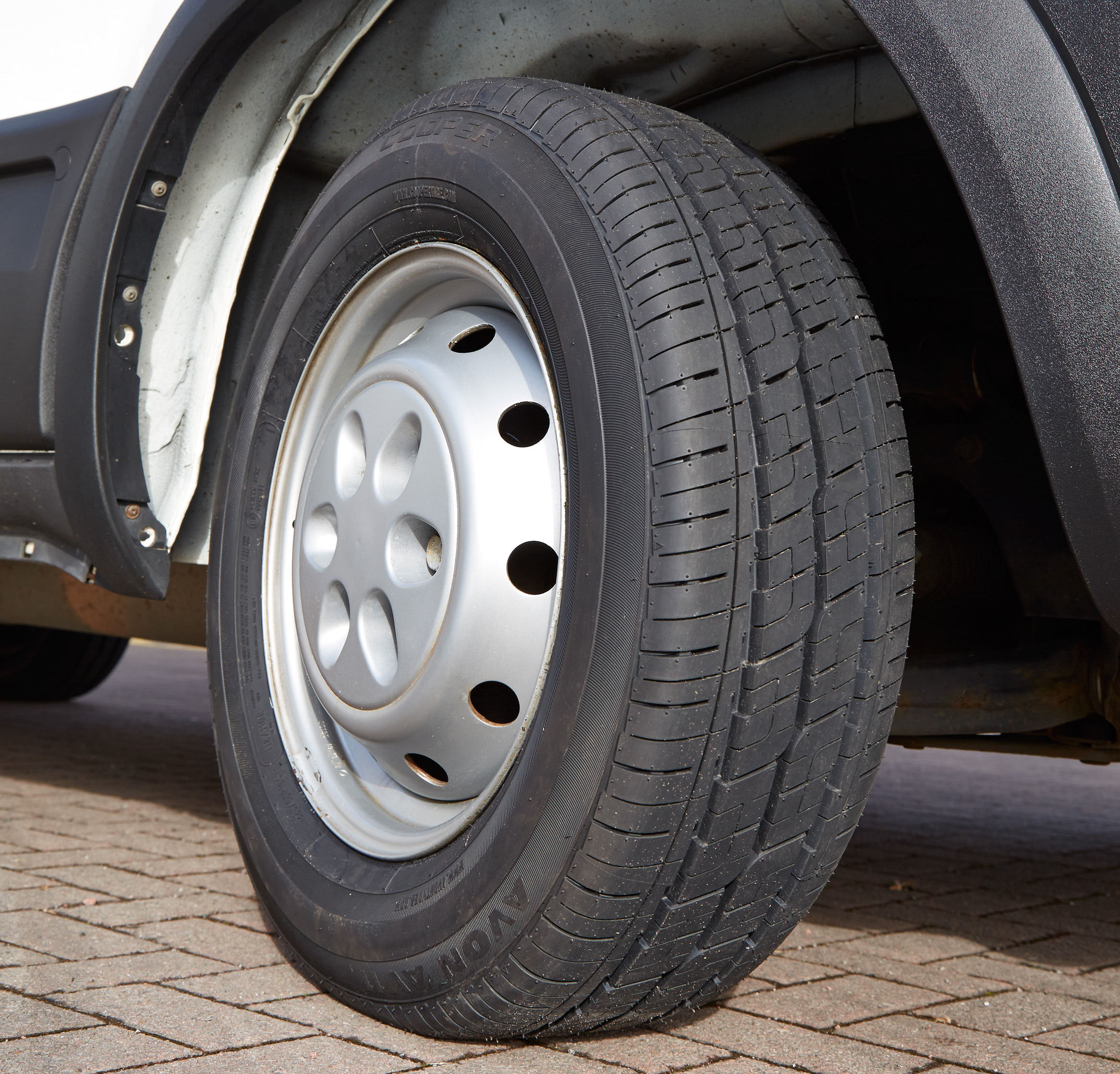 Avon Tyres has more than doubled the number of fitments available in its AV11 van tyre range. A total of 15 sizes are now offered by Avon stockists; the new additions include 15 and 16-inch rim fitments suitable for an array of popular light commercial vehicles, including the Iveco Daily, Vauxhall Vivaro, Volkswagen Transporter Window Van and Peugeot Boxer. Speed ratings of up to 118mph are available.
"The 3.7 million LCVs in the UK are often described as the backbone of British industry, so it is important for them to stay on the road," commented Jason Clarke, Avon Tyres' UK sales director. "Drivers need to be able to trust in a durable and economical tyre and that is what the AV11 delivers. The AV11 has been well received in the fleet market and I am pleased that, with our expanded range of sizes, we are now able to offer more drivers of more vans the same benefits as our existing customers."
Designed in Avon's European technical headquarters in Melksham, Wiltshire with European roads in mind, the AV11 is said to have a ten per cent longer lifespan than its predecessor, and Avon says its footprint and profile improves road handling. The patented OptiNoise tread pattern reduces noise by 2dB compared with the previous generation tyre, the tyre maker adds, while the sidewall is designed to minimise damage from kerbing.
"When it comes to handling, the AV11 offers further improvements, with the optimum footprint making for better and more intuitive characteristics, especially in wet weather," reports Avon Tyres.