Hercules expands H-402 with 22.5" fitment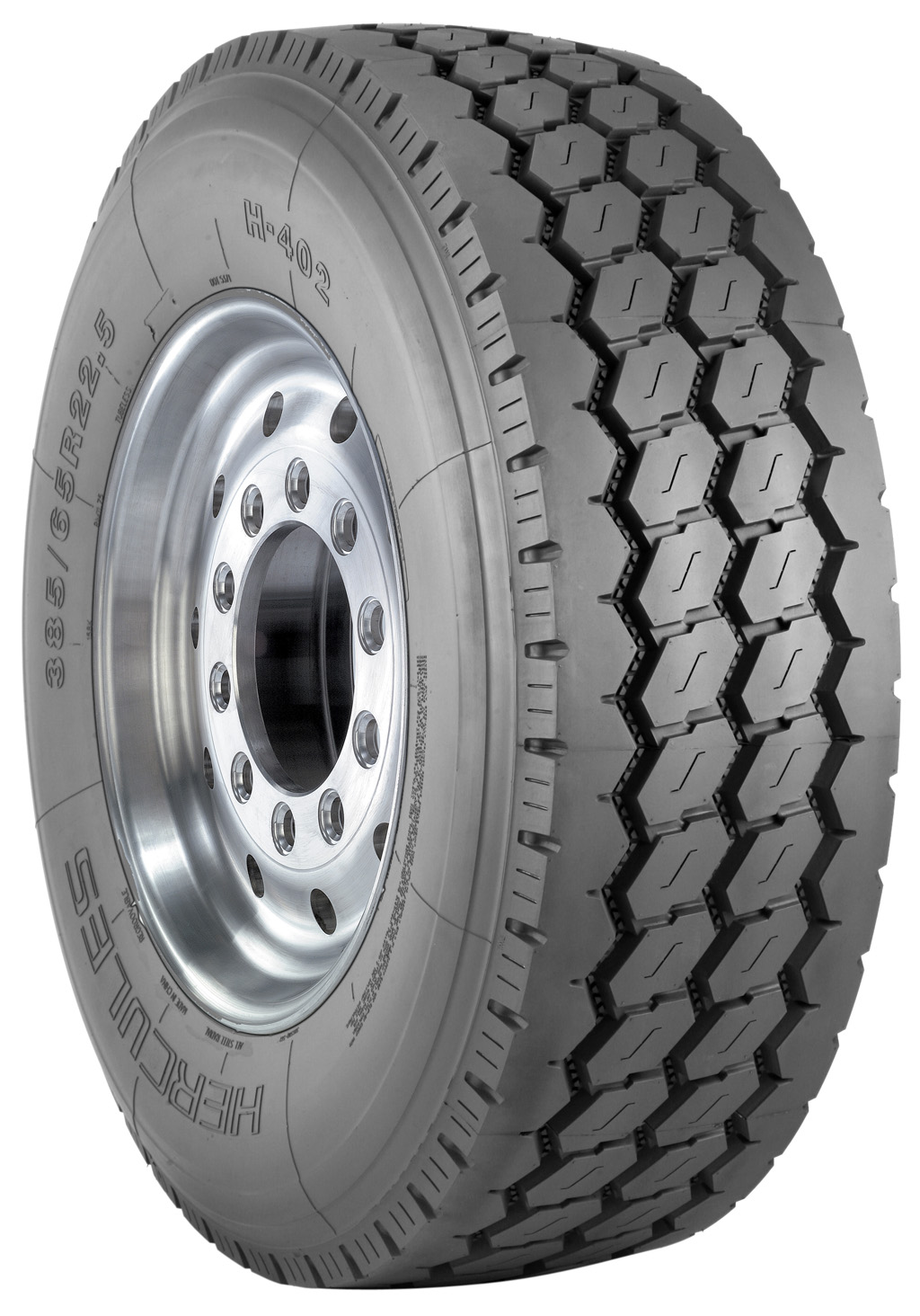 The Hercules H-402 wide base mixed service tyre, part of Hercules' H-Series medium truck tyre line-up, is now available in a 20-ply 445/65R22.5. Appropriate for highway or mixed surface driving in all weather conditions, the H-402 provides resistance to rapid wear from cutting, chipping and tearing, giving it outstanding durability at high speeds. Aggressive wide base grooves help prevent stone trapping, reducing casing damage due to stone drilling and, thereby, promoting higher yield retreads.
"We put this tyre to the test to see how much it can offer and it surpassed all of our expectations. The H-402 is one tough tyre and a tremendous value. This additional size will enable our customers to capture additional dump, cement, refuse, municipal and other wide base fitments," said Pat Tripp, director of TBR product and purchasing for Hercules Tire.
The new Hercules H-402 size is now available globally.