Tyre network launches 'HiQ-In-A-Box' concept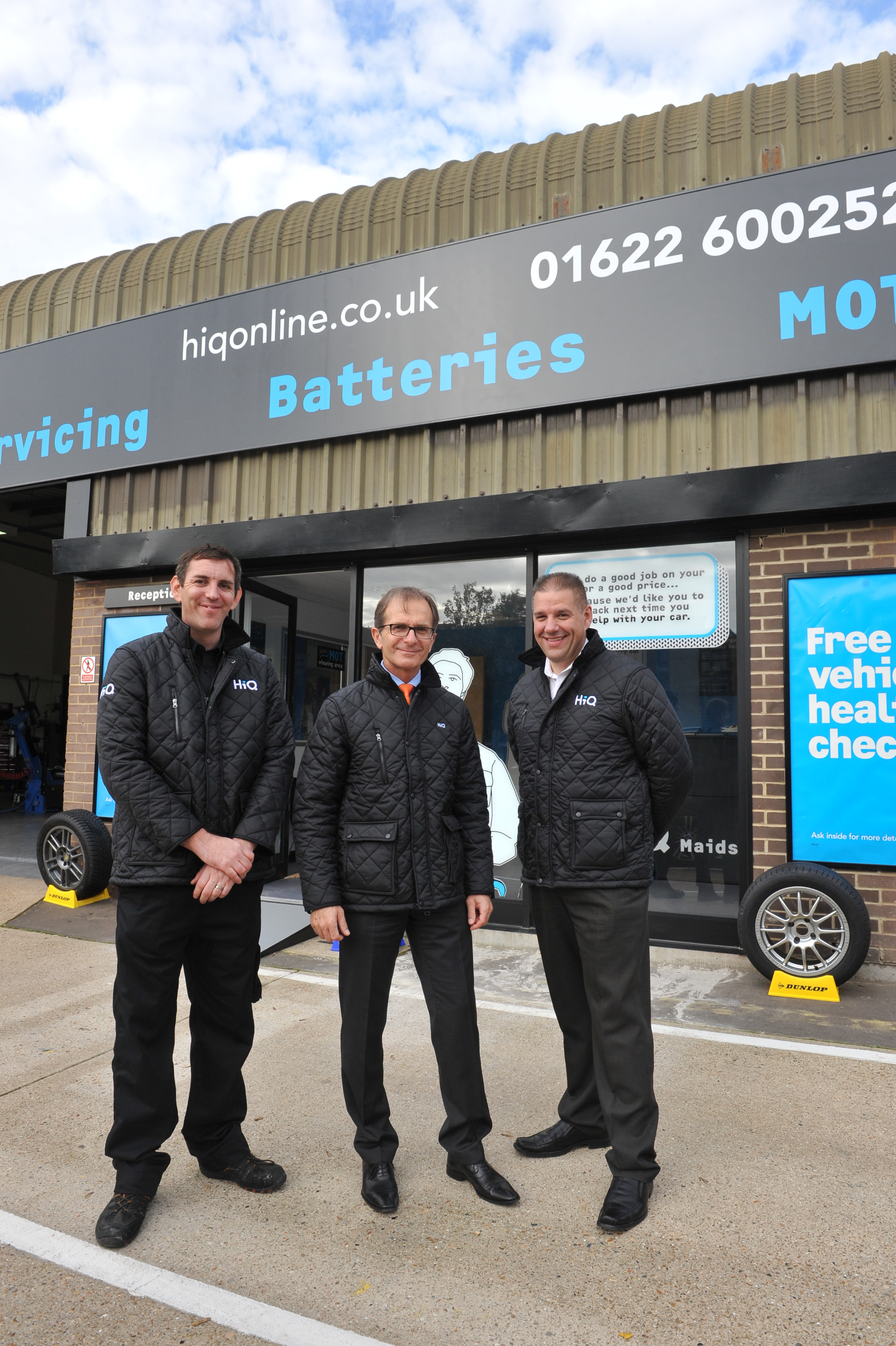 HiQ has launched what it calls the HiQ-In-A-Box concept with a new centre in Maidstone. HiQ-In-A-Box is designed to give franchisees an accelerated expansion route to market by delivering a ready-made centre. Explaining the initiative, Mark Widdows, HiQ national franchise manager, said:
"HiQ-In-A-Box is pretty revolutionary in the fast-fit franchise world. We work with property consultants to identify and secure suitable locations for a HiQ centre with the maximum market potential. We fund the operational set up, pull together a business and marketing plan, design and set-up everything from reception kit out, systems, signage and garage equipment. The business operator can literally walk in on day one and start trading.
The first HiQ centre to evolve from the HiQ-In-A-Box model is located in Maidstone. The centre is run by Jason Harding, who operates three other HiQ centres in West Wickham, Belvedere and Bermondsey. He commented: "Maidstone is busy and growing and I've wanted to bring a HiQ to town for a while. As a part of the HiQ-In-A-Box model we've refurbished the building and installed brand new equipment, which is a joy to use."
According to Harding, the HiQ-In-A-Box model has allowed him to bring a HiQ franchise to Maidstone much more quickly. "I could see there was an opportunity in Maidstone, but it was crucial to find the right location and of course, sourcing cash within the existing business to fund such a capital expenditure can be a challenge. The HiQ-In-A-Box concept enables me to grasp the opportunity much more quickly, get the business up and running as fast as possible and begin trading literally within days. It means this new franchise has started to contribute to my overall business almost immediately, without the often fairly long period of investment that eats into cash reserves before you start generating a return."
HiQ reports that it is identifying a number of sites across the UK to bring the HiQ-In-A-Box concept to both existing and potential franchisees. Widdows adds: "We know there is an appetite for this model – we receive a lot of enquiries and requests within our own franchisee base, but we have also received enquiries from outside the industry."