JCB chooses Michelin BibLoad Hard Surface for OE following trials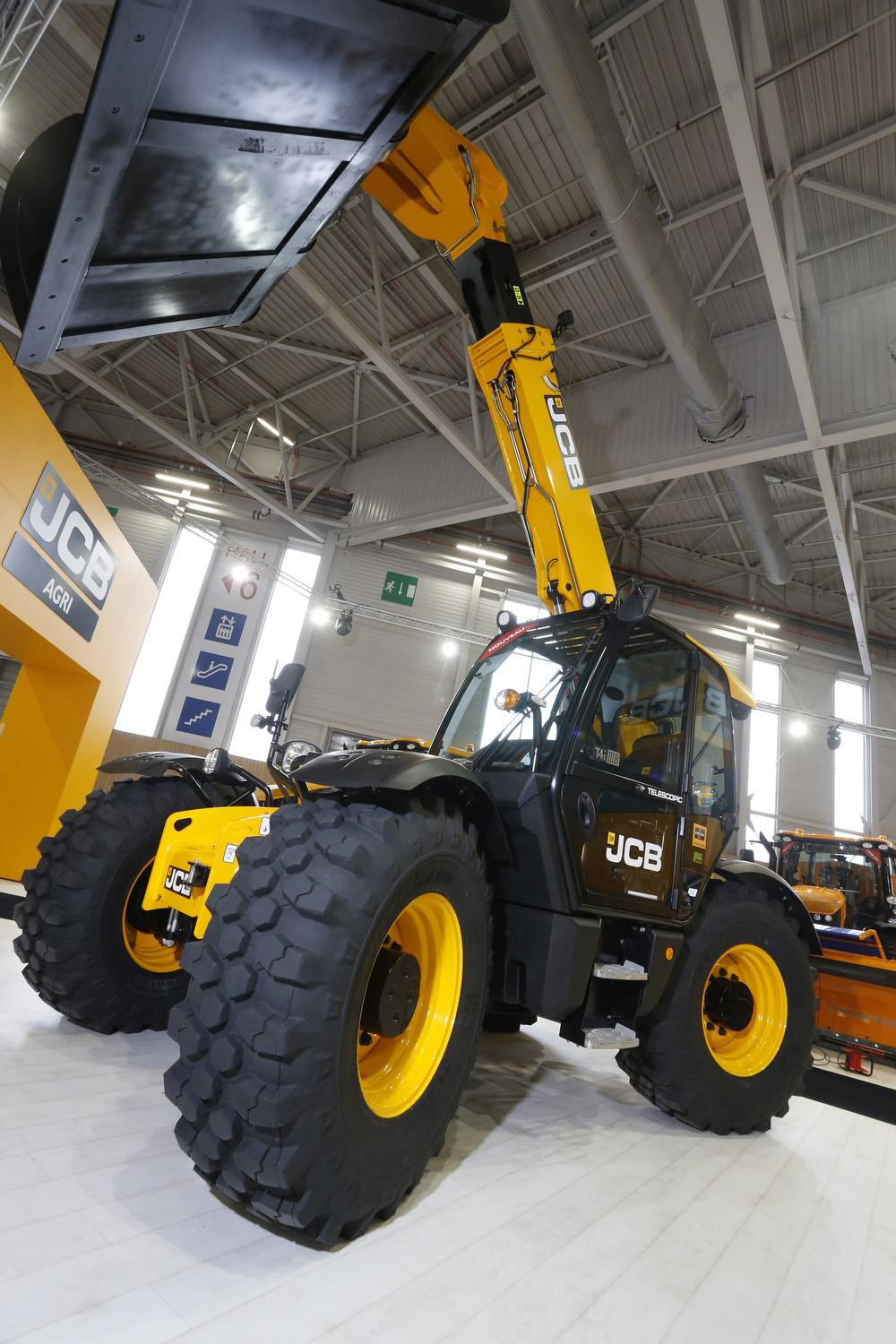 JCB will fit Michelin's new BibLoad Hard Surface tyres as original equipment across its extensive range of loadalls, telehandlers and backhoe loaders. The machinery manufacturer consulted with a number of its customers, testing the tyres in real-world situations prior to the deal. JCB said that the trials demonstrated high levels of damage resistance and impressive handling on rugged surfaces, leading to the new OE deal.
One of the customers to take part in JCB's trial was Rob Rawlins, owner/operator of WH & SJ Rawlins, which has two mixed farms in Wiltshire. He tested the BibLoad Hard Surface tyres on a two-year-old JCB 536-70 loadall, which operates across a mix of concrete yards, in the field and on the road, carrying out duties ranging from cattle feeding to spreader loading. To date, the tyres have completed 500 hours in service, totalling more than 2,500 miles, with 29mm of tread remaining out of 33mm.
Rawlins says: "The nature of a loadall's work typically means high tyre wear, so we have been really pleased with how little the BibLoads have worn. They have exceeded all of our expectations; it simply wouldn't be worth fitting any other tyre to the machine."
Rawlins has also been impressed by the tyres' grip, particularly on wet concrete surfaces, where minimal or no wheel spin is experienced. Michelin's BibLoad Hard Surface has a diamond tread pattern designed to increase the size of the contact patch compared to a standard lugged tyre. This helps to improve resistance to wear, whilst also reducing vibrations and delivering optimum traction.
A spokesman for JCB comments: "We were keen to offer a 24" and a 26″ industrial pattern radial tyre for applications on hard standing ground, so we embarked on the test programme. We expected the improved wear characteristics that were reported, but the positive comments on rough terrain tractive performance and stability were an added benefit and something we're sure our customers will be quick to take advantage of."
Mike Phillips, Michelin's key account manager – original equipment, explains: "We saw a great opportunity to develop a tyre for these specialist machines that was robust and long-lasting, but which could also be used on the road without wearing too quickly.
"The BibLoad's multidirectional tread blocks, reinforced sidewalls and increased tread depth have enabled us to deliver in all of these areas – it's something Michelin calls 'Total Performance'. We are looking forward to hearing how the tyres perform from even more of JCB's customers."