Agri contractor aiming for 5 years on Michelin OE tyres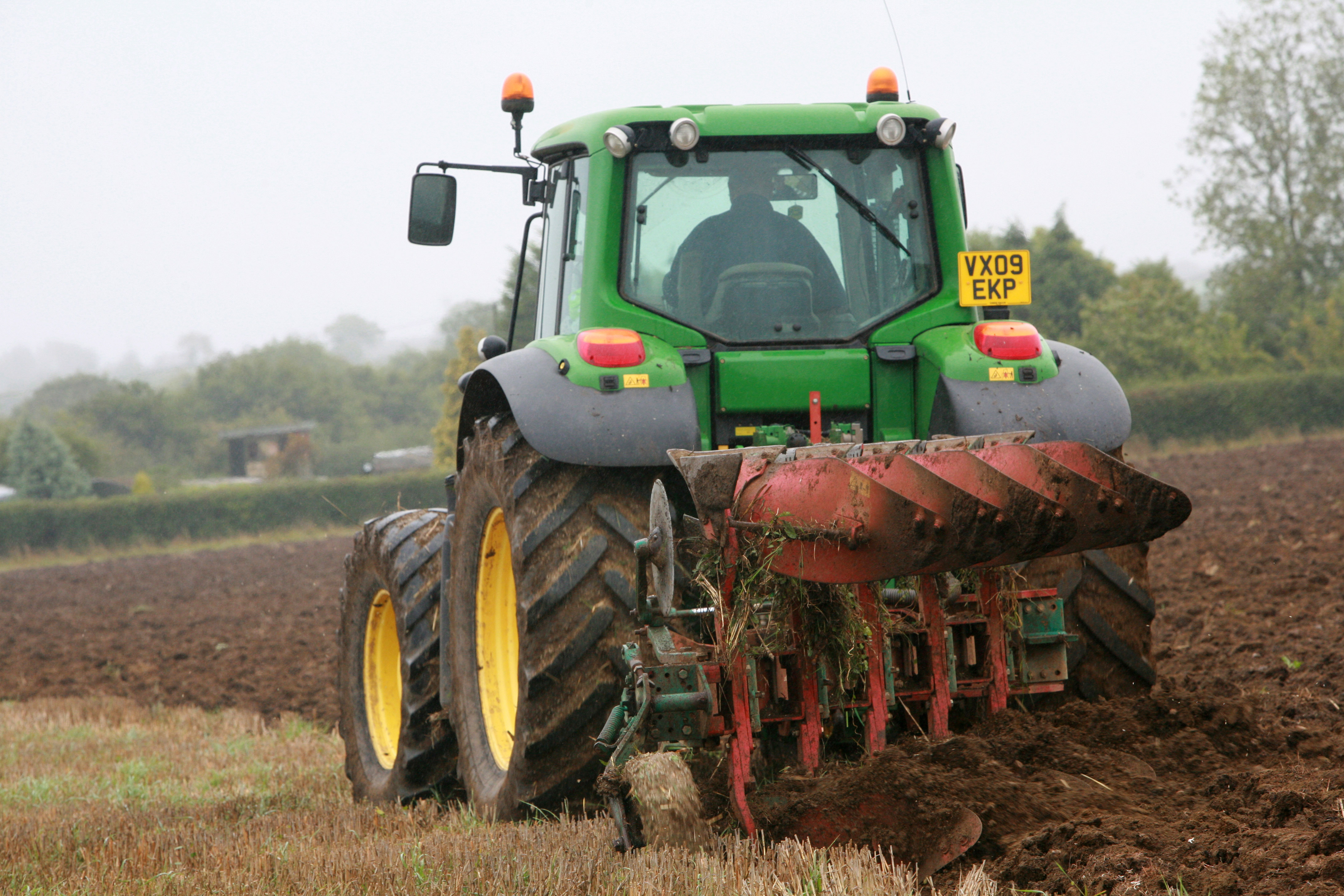 R O Williams & Son, a farm contractor near Bristol, is aiming to keep its 2009 John Deere 6930 tractor in operation until early 2014 on its original Michelin MultiBib tyres.
The JD 6930 has clocked up more than 7,300 hours operation since being delivered to R O Williams & Son more than four years ago, with its tyres still only two-thirds worn (based upon the tyres remaining in service until between 10-15mm of tread is remaining). One of seven tractors in the fleet, it carries out key tasks including square baling, pulling a 3m combination drill, operating with front and rear-linkage mowers and general trailer work.
Andy Williams, owner of the family-firm, said: "We always try to specify Michelins as original equipment as we get such good tyre life out of them. We had a couple of instances where we had to take a machine on competitor tyres, but the experience only helped to reinforce why we prefer to specify Michelin.
"Tyres have the potential to be a significant running cost; so naturally we aim to choose the right rubber from the outset and then look after those tyres as best we can in service. Who can argue with running a tractor as intensively as we do for between four and five years, and not having a single tyre replacement bill?"
R O Williams & Son operates within a 20 mile radius of its base in Iron Acton, with journeys by road accounting for approximately 30 per cent of its work.
Designed for tractors up to 200 hp, MultiBib tyres benefit from a large tread profile and contact area which guarantees improved traction and makes working in the field even more time-efficient. Their flexible sidewalls combine care for the soil with driver comfort, whilst the shape of the tread lugs promotes self-cleaning.
From new, each MultiBib rear tyre was delivered with a 56mm tread lug depth, and 48mm on the front. After 7,300 hours of operation, the rear tyres had an average of 34mm of tread remaining, and the front tyres 24mm, according Michelin. Based upon this level of wear to-date, Michelin project the tyres should remain in service for at least 10,000 hours. In addition to its tractors, R O Williams & Son operates a range of farm trailers, together with a combine harvester, forage harvester, self-propelled sprayer and a loading shovel. Where replacement tyres are needed, they are supplied by local dealer Davies Agriplant