Conti survey highlights image problem facing electric vehicles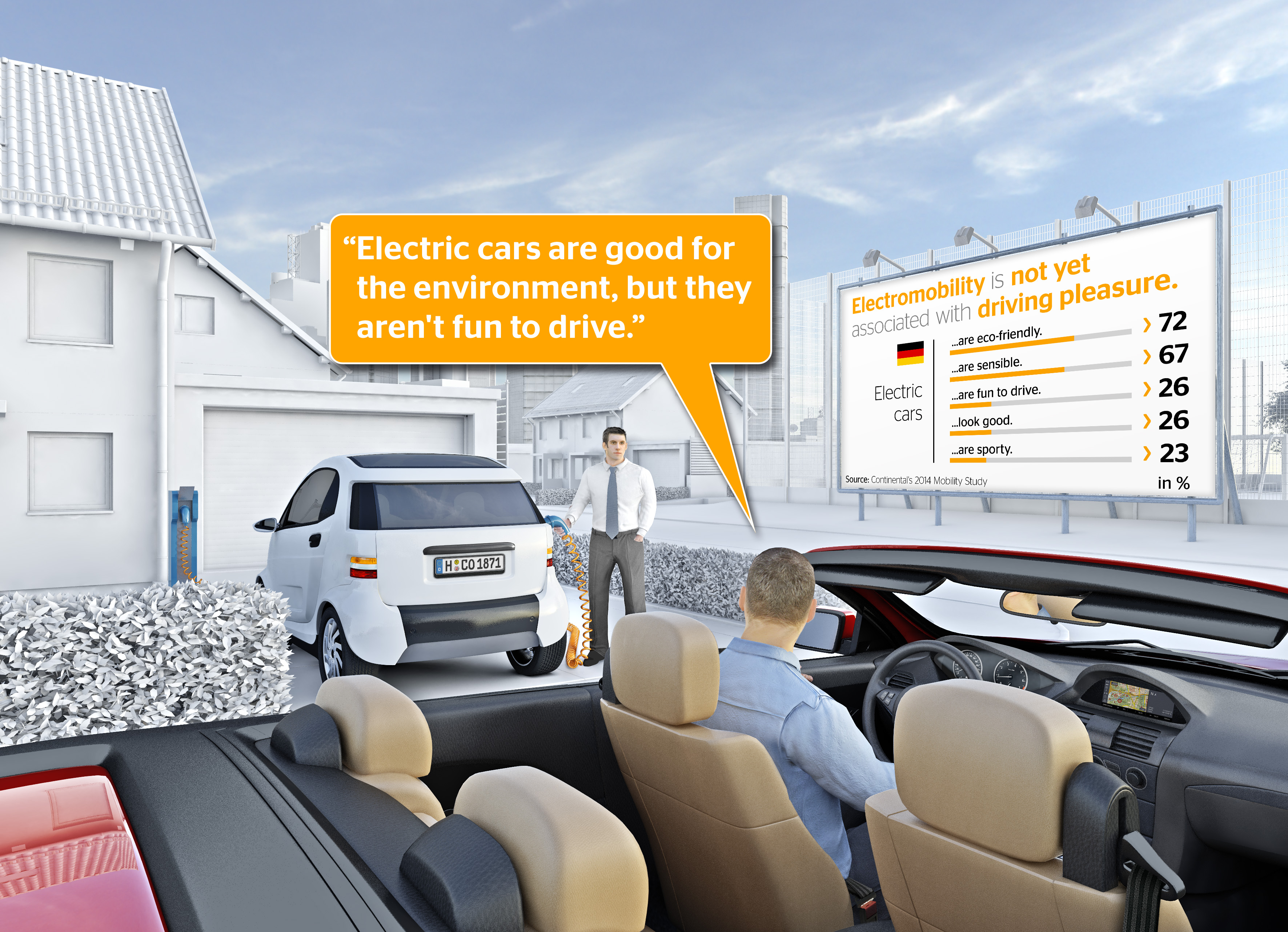 In news that will surprise virtually nobody, Continental shares that electric cars fail to stir drivers' emotions. Ahead of the release of its '2015 Continental Mobility Study' later this month, the tyre and automotive systems manufacturer has released a few pertinent details on what drivers think of electric cars – and it isn't very flattering.
While 72 per cent of survey respondents view fully electric-driven vehicles as 'environmentally friendly' and 67 per cent consider them 'sensible', only a minority of drivers believe electric cars possess other key qualities that may persuade them to actually buy one. Just 26 per cent of respondents associated these vehicles with driving pleasure and attractive design, while a measly 23 per cent were prepared to attribute the cars with sporty qualities. Continental observes that this view of electric cars, combined with their higher purchase price, "dampens drivers' expectations as to when they themselves will actually use such a vehicle."
For the 2015 Continental Mobility Study, Continental assigned market and social research institute infas to conduct a representative survey of motorists in Germany and the USA, and a qualitative survey in France, Japan and China. A number of scientific and automotive industry experts were also interviewed. In comparison to the 2011 Continental Mobility Study, significantly fewer drivers in all age groups expect to find themselves behind the wheel of an all-electric car in the next four to ten years. Expectation figures fell from 47 per cent to 34 per cent within the 16 to 30 age group, and from 46 per cent to 35 per cent among 31 to 59 years old respondents. This time round, a full 20 per cent of young drivers also stated they'd only switch to an electric car if vehicles with internal combustion engines were no longer available. Amongst drivers in the 60 and over age group – the group with the highest purchasing power – 40 per cent anticipate electric car use in the mid-term.
"After several booming years, the pure electric car is currently facing image problems," comments José Avila, head of Continental's Powertrain division, in response to the study's findings. However he views hybridisation as a potential solution: "Increasing hybridisation, including 48-volt technology, will clear the way for electromobility. It allows a reasonable cost/benefit ratio and gives drivers their first experience with electromobility."
Avila is also confident that the image of e-vehicles will improve. "Hybrid vehicles can create acceptance for electric cars. Drivers have the possibility to travel stretches of road in hybrid vehicles using only electric power and experience first-hand how much fun they are to drive." He also opines that the study offers confirmation that the consumption potential traditional petrol and diesel vehicles can be further developed while simultaneously moving forward with the strategy for the gradual electrification of the powertrain.
Full study results will be released on 29 January.