Goodyear's self-inflating truck tyres undergoing testing in North America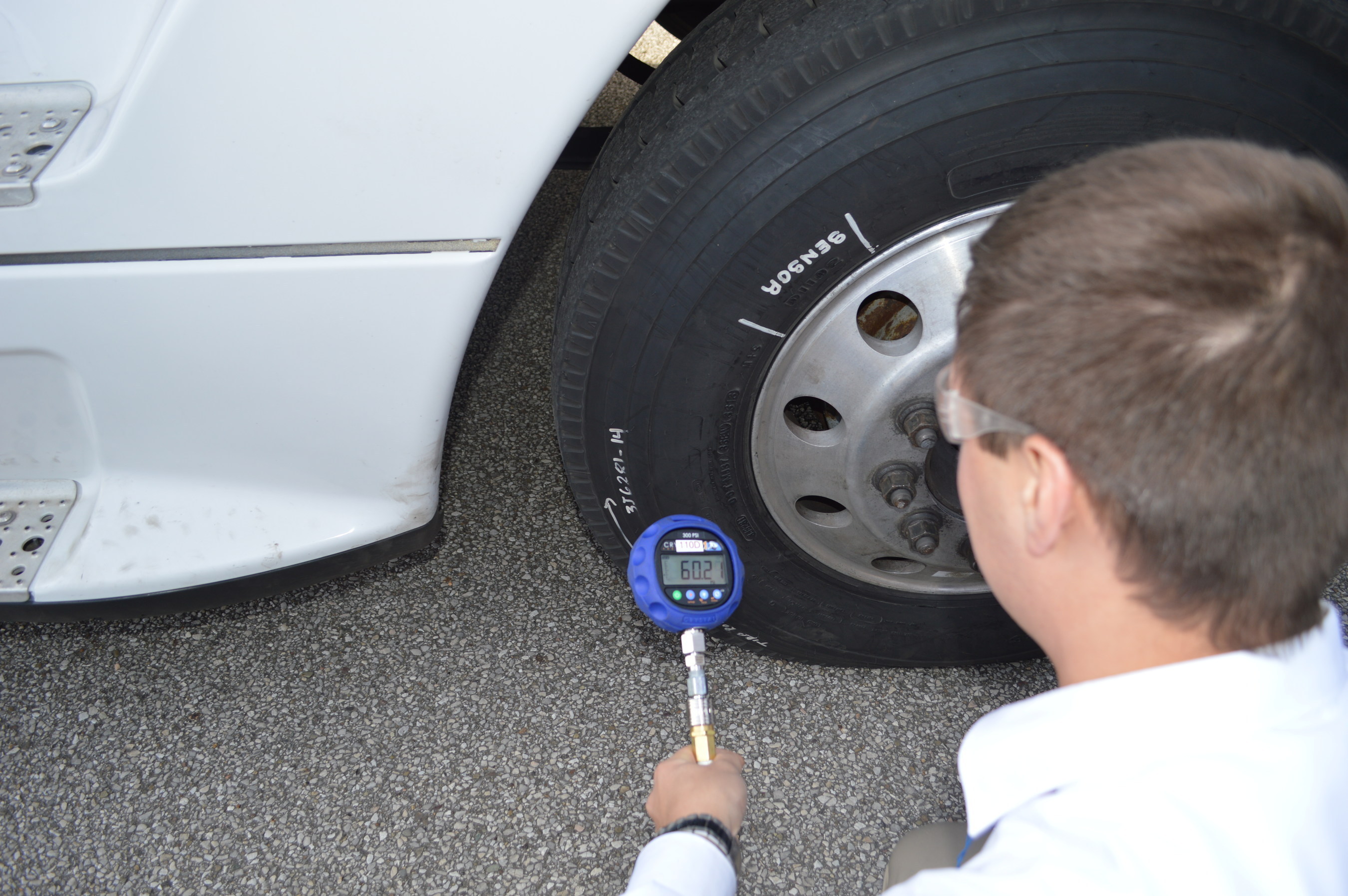 Truck fleets in the US are currently testing tyres containing Goodyear Tire & Rubber's Air Maintenance Technology (AMT) as part of a research project supported by United States Department of Energy's (DOE) Office of Vehicle Technology.
Goodyear's AMT has been under development and testing for several years now, and the concept (for truck tyres) was given its debut at the 2012 IAA Commercial Vehicles show in Germany. At the time of its IAA presentation, Jean-Claude Kihn, Goodyear's chief technical officer at the time, reported that "the progress we continue to make with this technology is very encouraging" and he confirmed the concept would be further tested. This testing and ongoing development has been facilitated by a US$1.5 million grant from the DOE Office of Vehicle Technology, while a grant from the government of Luxembourg has gone towards further researching and developing the AMT system for consumer tyres. The first prototype AMT tyres were produced in Goodyear's Topeka manufacturing plant in Kansas, USA, as early as 2012, and representatives from the Office of Vehicle Technology met with the Goodyear AMT team in September 2014 to review how the project is progressing.
While this current phase of testing is only expected to last a few months, it will be followed by another test phase that will involve multiple trucking fleets based in the US and Canada and see the AMT tyres evaluated on vehicles in normal daily operation over an 18-month period. "This is an important milestone in the development of AMT for the commercial trucking marketplace," said Joseph Zekoski, who succeeded Kihn as, Goodyear's chief technical officer in December 2012. "The tyres equipped with AMT have performed well in testing, and we are pleased that so many of our fleet customers were eager to collaborate with us in the next phase of testing."
AMT enables tyres to remain inflated at a specified cold inflation pressure without the need for any external pumps or electronics. The system utilises peristaltic pump technology to automatically maintain tyre pressure at fleets' desired levels. All components of the AMT system, including the pump, are fully contained within the tyre. And while Goodyear's research involves the latest technologies, the concept itself is by no means new; as Robert Benedict, Ph.D., who has led the development of AMT since its inception in 2009, explained to Tyres & Accessories at the technology's IAA launch in 2012 that the first patent for a related product was granted in the 1890s, and a number of patents for similar concepts have been issued over the years. None of these led to a commercially successful product.
The AMT system for commercial vehicle tyres is being designed to perform under a variety of operating conditions and through multiple retread lives. "This phase of testing will go a long way in helping us determine when we can make this technology available in the commercial tyre marketplace," said Zekoski.
While still in development, AMT has been honoured as an innovative technology by several publications: In December 2011, US magazine Car & Driver selected AMT as one of its ten "most promising future technologies", and the following year Popular Mechanics named AMT a 2012 Breakthrough Award winner. Time magazine recognised AMT as one of the "Best Inventions of the Year 2012."