Atlas Copco boost Bloodhound Project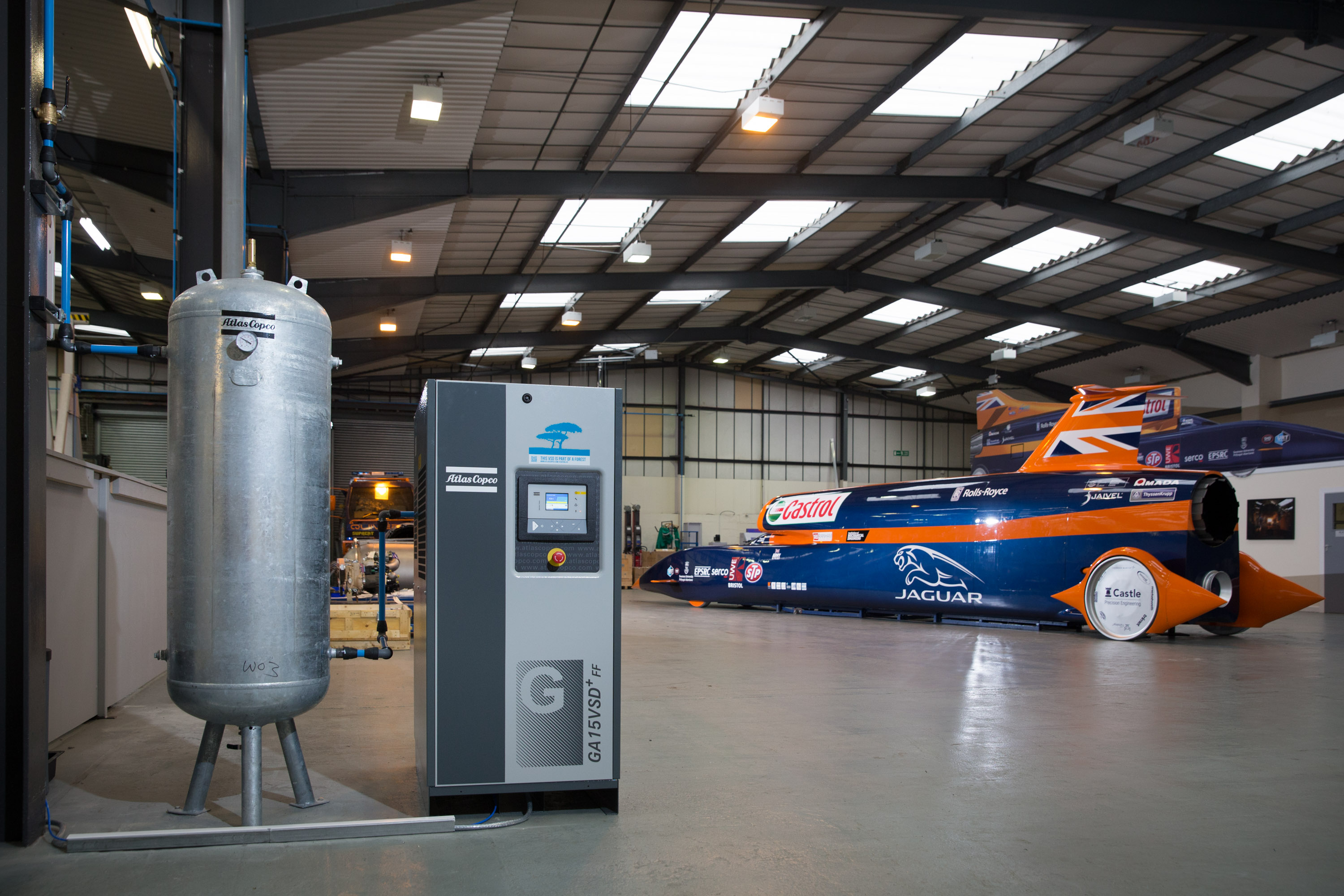 The Bloodhound Project, an ambitious British bid to set a new world land speed record in a supersonic car, has received a power boost from Atlas Copco UK. The company has supplied a range of workshop compressors and air tools to the Bloodhound Technical Centre in Bristol and its associated test facility at Newquay Aerohub.
The equipment will play a pivotal role in the development of the Bloodhound Supersonic Car, the jet engine and rocket powered racing car, as the team prepares for an attempt to set a new 1,000mph world land speed record in 2016.