Senna F1 tyre turned into bracelets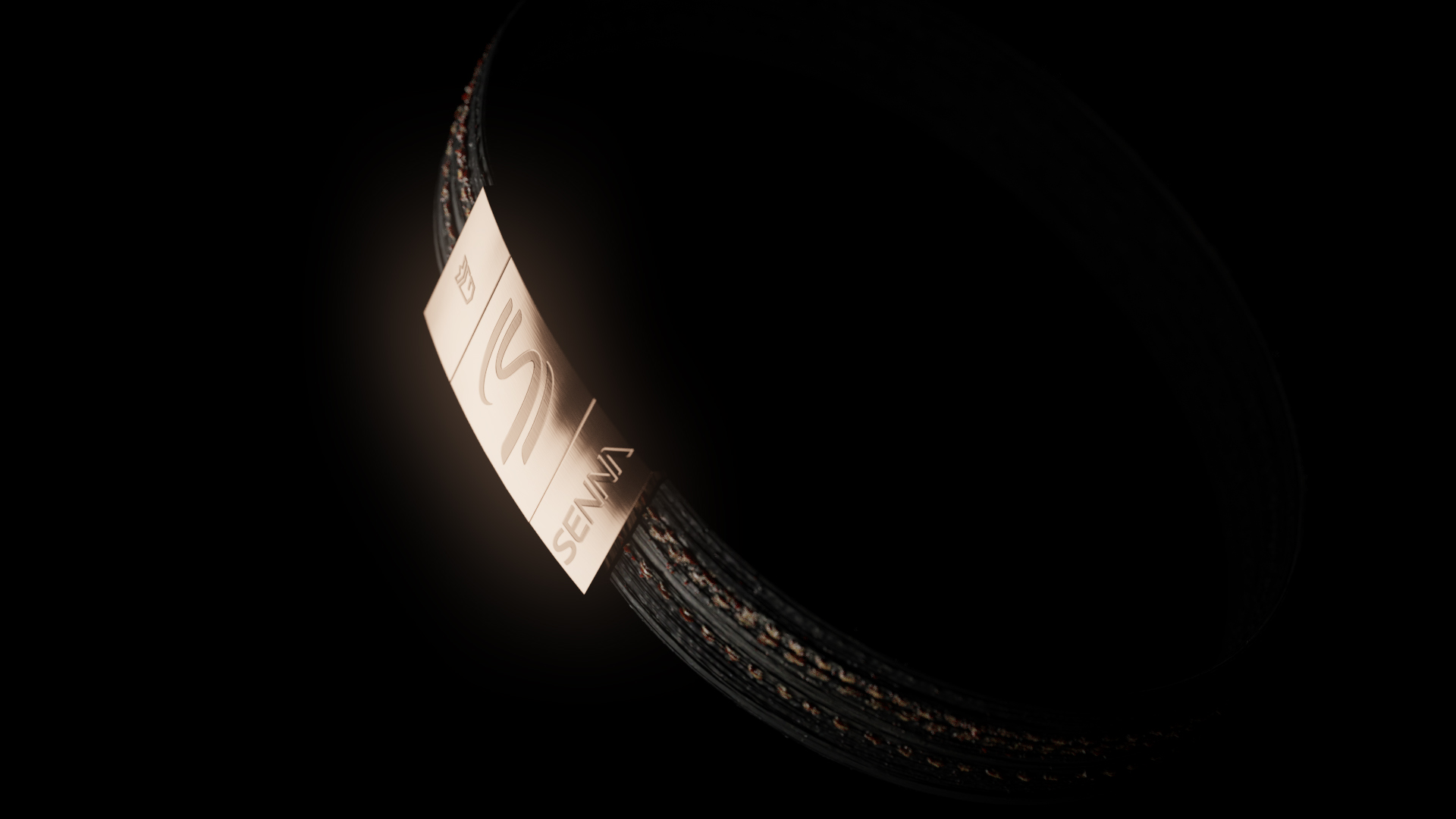 The Mongrip and Senna brands have launched a limited edition range of bracelets made from a tyre used by Ayrton Senna during legendary F1 Grand Prix at Donington Park.
The unveiling took place on 6 December 2019 with a formal introduction to the international press at the Automobile Club of Monaco. The event was attended by Bruno Senna, Ayrton's nephew.
The limited edition rage of 161 bracelets are made from a tyre mounted on the McLaren MP4/8 with which Senna triumphed in the memorable English Grand Prix. 161 items were selected as a way of honouring the number of Formula 1 races Ayrton Senna competed.
During the event, Bruno Senna , Ayrton Senna's nephew, and Giancarlo Medici the CEO of Mongrip and Italian entrepreneur, together with his business partner and Brazilian pilot Augusto Farfus, made the announcement that worldwide sales of the first batch of 41 exclusive bracelets are now underway. The number 41 represents the total number Ayrton Senna victories in F1. As of 7 December, the product is available at La Joaillerie at the luxurious Fairmont Hotel in Monte Carlo. Beginning on 12 December, at 12AM, 12 unique pieces can be purchased from anywhere in the world online. Again, the number "12" is another symbolic reference to Senna, this time referring to fact that it accompanied him on board the Lotus in 1985 and also on the McLaren, with which he won his first world championship in 1988.
"What I like about Mongrip is the passion and innovation they put in turning authentic racing relics into daily lifestyle accessories. They make more than just a fashion product, it's an emotional experience. We are glad to offer Ayrton's fans something that they can wear and remember one of his career's greatest moments," said Bianca Senna, Senna brand CEO, and Ayrton Senna's niece.
The production process of the Mongrip bracelet results from an exclusive patent. Each piece is unique, unrepeatable, original and a collectors' item. This explains why each bracelet becomes exclusive by definition. Made from certified racing tyres in Italy, the bracelets feature luxuries such as 18 carat gold trims.
"What struck me with the Mongrip Legend Senna Limited Edition is that they were able to source one of the most iconic tyres ever used by Senna in F1. The 1993 Donington Park Grand Prix is undeniably one of the most spectacular performances by Ayrton. I have many objects which remind me of my uncle, but none as particular as this bracelet that gives honor in a modern and elegant way," explains Bruno Senna, also a professional race driver.
The exclusive bracelets cost 4,400 euros (shipping included) each.
The idea for the Senna tyre bracelets was first introduced in May 2019.