The Technique T8000, a new brake tester and gas analyser in one unit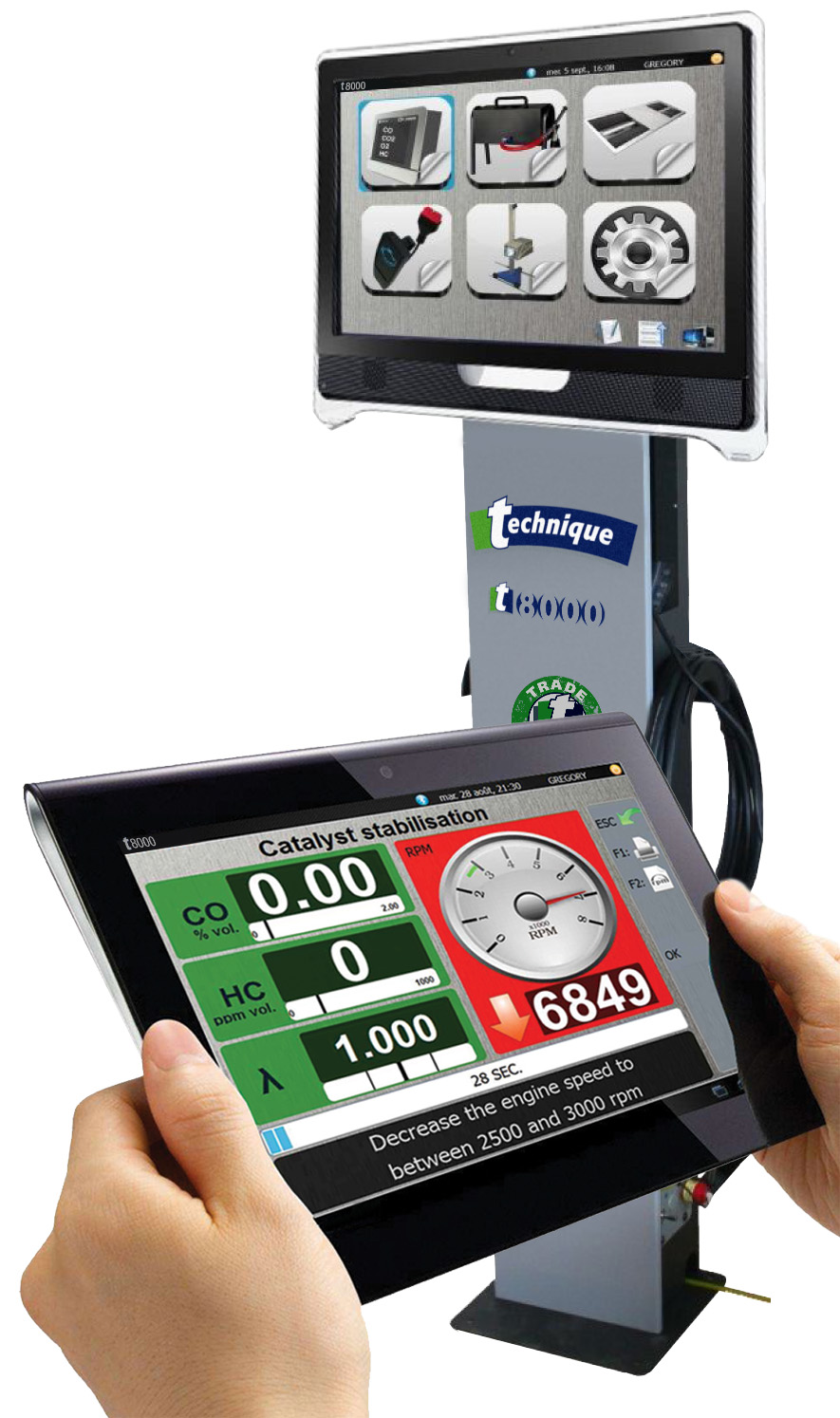 With the advancements in technology accelerating fast, the market can expect several new and revolutionary products to be available in the near future, all these developments are aimed at improving and making workshops more efficient, more profitable, whilst making all the equipment interact and be simpler to operate.
Trade Garage Equipment introduces a new generation product which is designed for the future but is here right now, the Technique T8000 combined brake tester and gas analyser in one unit, featuring touch screen technology options. Ian Leatherland, of TGE says: "After ongoing research with our customer base, we have liaised with our manufacturing partners to design, develop, manufacture, test and now introduce the revolutionary, trade approved, Technique T8000 brake tester and gas analyser range. featuring options for class i, ii, iv, v light and vii testing and suspension testing and geometry analysis. The efficient T8000 design requires less floor space than any other unit on the market and the innovative totem incorporates the latest usb and wireless connectivity and hosts a multitude of MOT tasks simply and efficiently."
The remote control unit and wireless accessories provide optimal flexibility during operation and the user-friendly touch-screen navigation options on both the totem base unit and hand held device, makes tasks fast and easy. The smooth workflow increases productivity whilst the operating software is secure and processing is faster. The Technique T8000 measures emissions from petrol and diesel engines and to complete the impressive list of features, it also allows ease of service and remote engineering access for trade approved service technicians and the service maintenance has been kept simple with interchangeable modules and easy accessibility. The first public viewing of the Technique T8000 will be at the Mechanex show on Tuesday 11th and Wednesday 12th November, at Sandown Park, Esher, Surrey.