MAM cloud-based solutions adopted by more than 1,000 UK users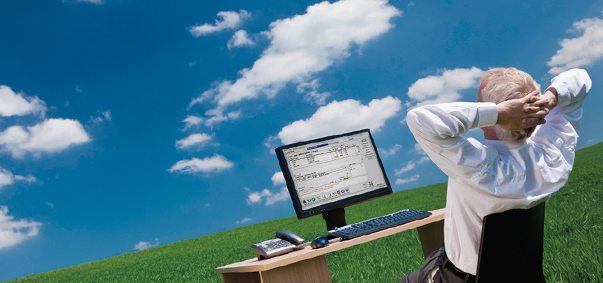 More than 1,000 end users from the tyre, automotive parts and vertical distribution industries are now utilising MAM Software Group's cloud-hosted business management solutions, the company reports. Growth has been particularly strong of late, and MAM says that over the last 12 months, 75 per cent of new customers in the United Kingdom have chosen the Software as a Service (SaaS) option over the traditional licensing and delivery model; key reasons given for choosing cloud hosting are simplified IT maintenance, security and scalability.
MAM says its range of cloud-hosted business management solutions provide all the functionality of its on-premise solutions, but are accessed from servers located off-site. The service is hosted on scalable, fully-managed infrastructure, and accessed on a monthly subscription basis. MAM cloud-hosted solutions are available for a range of businesses including; auto parts distributors and retailers, building material suppliers and the tyre industry.
"Our business management solutions have been developed to streamline core operational tasks including order processing, stock management, accounting and e-commerce," said MAM Software CEO Mike Jamieson. "We launched cloud hosting as part of a next generation of management solutions, allowing our customers to take advantage of the business agility, cost advantage and efficiency of the cloud.
"Our customers are embracing technological advancements in the form of cloud hosting as they provide a compelling and future-proofed alternative to traditional on-premise deployment," Jamieson continued. "We are proud to announce this significant 1,000 user milestone in cloud adoption, reinforcing our position as a driver of advancing technology. We're empowering an increasing amount of our customers with a powerful platform that enables them to harness the benefits of a fully managed service while retaining essential business functionality."
The company will attend next week's Automechanika Frankfurt show and maintain a presence within the SMMT Pavilion (hall 5.1, stand e95). It says it will use the event to identify new market opportunities for its cloud-based enterprise management software, data and e-commerce solutions.