Goodyear adopting MAM solution in North American retail outlets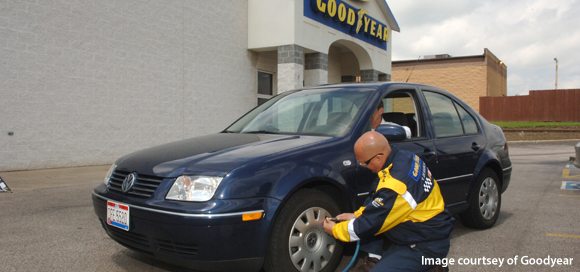 MAM Software has been chosen to supply a new point-of-sale and management solution for Goodyear's company-owned retail store locations in North America, and it will also be made available to independent Goodyear tyre and automotive service dealers there. The new solution will leverage MAM's VAST POS application and deliver a solution that can be delivered on premise or via the cloud.
The solution being supplied to Goodyear is described by MAM as being an "advanced management tool" that will "provide all the latest features needed in the rapidly advancing tyre and auto service business, while remaining intuitive and easy to use." MAM says its point-of-sale, estimating and job management functions will help store managers in areas such as administration and cost control.
"At our company-owned Goodyear Auto Service Centers and Just Tyres stores, we are committed to delivering an exceptional customer experience for every customer, every day," said John Peer, vice-president, Goodyear Retail. "We are confident this new point-of-sale system will better enable us to deliver fast and easy service to our customers while making work more enjoyable for our associates."
"Being selected by Goodyear for this project further demonstrates our growing momentum with some of the industry's largest and best-known brands," added Mike Jamieson, chief executive officer, MAM. "We strive to provide innovative, practical solutions that leverage the latest technology and we are pleased to have another leading aftermarket player adopting one of our solutions. We look forward to maintaining a long-term partnership with Goodyear, supporting and developing solutions for many years to come."