Autopart Tyres helps tyre dealer to improve profits and customer service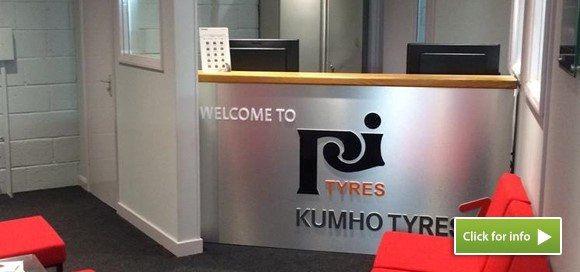 MAM Software reports that tyre dealer Paul Jarrold Tyres Ltd has experienced significant growth since using MAM Autopart Tyres, MAM Software's flagship business management solution for the tyre industry. Paul Jarrold has now extended its operations by purchasing the premises next door as a result of opening new revenue streams and enhancing the customer experience.
Established in 1983, Paul Jarrold Tyres Ltd is a family run tyre retailers based in Monmouth. The company stock tyres from all major brands in the car, van, truck and agricultural sectors and offer a 24 hour callout service operating five mobile service vans.
"Autopart Tyres has undoubtedly played an important role in helping our business to grow," said Mike Jarrold, director at Paul Jarrold Tyres Ltd. "We've recently began to sell new stock lines, which Autopart Tyres accommodates for with very little fuss as it allows us to search for and purchase products from a variety of suppliers. The system also allows us to easily implement complex pricing models, such as promotions and customer-specific pricing, which is crucial to secure repeat business."
As well as simplifying the order process and offering re-ordering suggestions, the purchasing functionality analyses best-buys, promotions and multi-sourcing opportunities. This helps Paul Jarrold Tyres to maximise its profit margins by identifying the most economical supplier for each product.
Autopart Tyres allows Paul Jarrold Tyres to set flexible pricing rules based on criteria such as customer type and product group, contract pricing, and mixed-rate quantity breaks. All prices and discounts are calculated automatically, simplifying transactions for customer-facing staff and improving the customer experience.
"We're delighted that our Autopart Tyres business management solution has helped Paul Jarrold Tyres to expand its operations, a goal that the company had in mind when purchasing the system," said Malcolm Hazard, sales manager – Tyres at MAM Software. "Mike and his team are constantly finding new ways to utilise the system in order to win new business and secure more sales. Our feature-rich solution is capable of helping any company to improve business performance."