Bosch TPA 200 allows for easy testing of TPMS sensors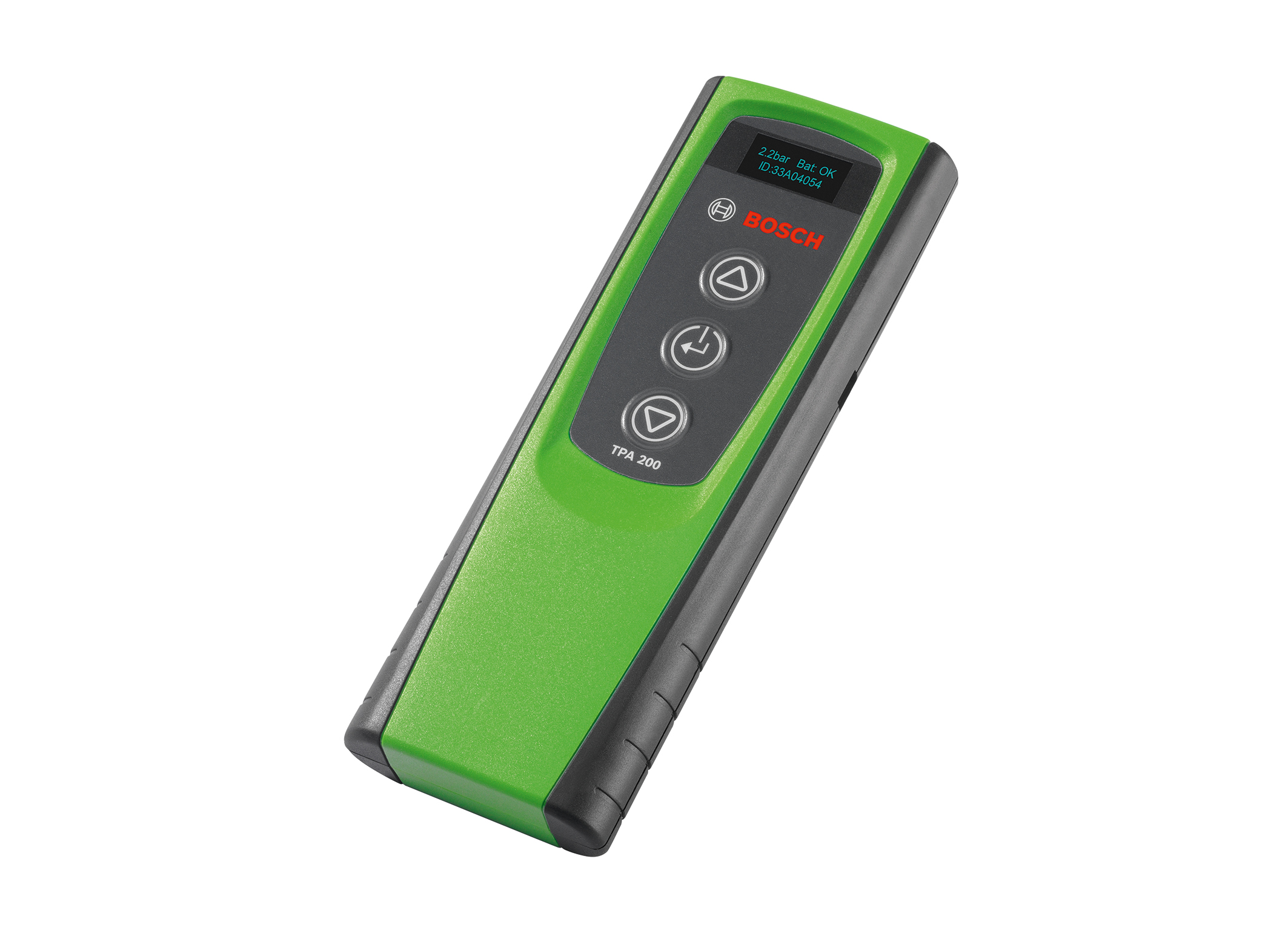 First-time registered passenger cars and vans up to 2.5 tonnes gross vehicle weight are required to be equipped with tyre pressure monitoring systems from November 2014 onwards. In most cases, vehicles will be fitted with direct TPMS in which sensors monitor both the tyre pressure and its temperature. For the diagnosis of these direct systems, Bosch has developed the TPA 200 mobile tester, a unit that can be used when working directly on a vehicle or in a tyre warehouse.
The Bosch TPA 200 provides information about current tyre pressure, the sensor's battery status as well as the ID number of the TPMS sensor, and it also checks that everything is functioning properly. With the help of the TPA 200 unit, sensors produced by other manufacturers can also be connected to the TPMS. Furthermore, a whole series of universal sensors can be programmed with this tool – after repairing a tyre or when preparing a set of tyres, for example. The TPA 200 unit is delivered along with TPA Startcenter software which, amongst other things, contains a database of TPMS information. Computers running the software can connect with the TPA 200 via Bluetooth, thus enabling data measured on the TPA to be transferred wirelessly to the Startcenter and then be saved or printed – together with the order number and vehicle registration details.