Adhesive rolls join Hofmann Power Weight range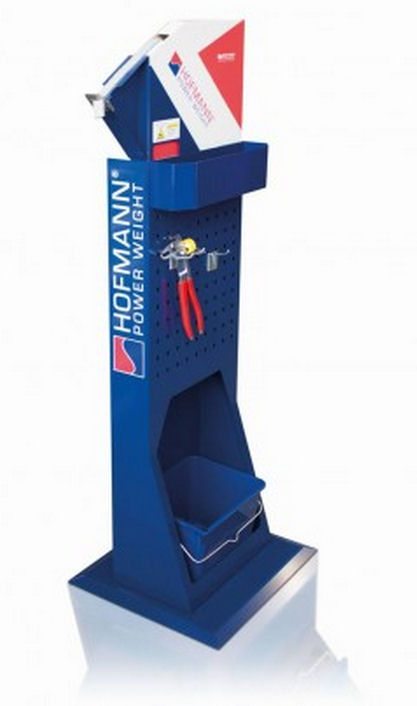 Wegmann Automotive has introduced adhesive rolls into its Hoffmann Power Weight portfolio. These multifunctional rolls for use on alloy wheels are available in three different types, with each variant available in both silver and black. Both zinc rolls, types 356 and 357, feature an optimised shape that is said to make the product easy to form and separate. All types are equipped with Hofmann Power Weight's Speedline tape, which enables detachment of weights affixed to a rim without leaving traces, and the manufacturer says the original equipment quality premium powder coating on all rolls protects against corrosion.
Easy removal of the wheel weight's protective foil is facilitated by a 3mm fingerlift, and thanks to a design featuring separate segments there is no break line at the tearing edges. In addition, the product packaging has been optimised: The roll comes ready for immediate use in the box and the 'anti-rollback' function reduces the likelihood of the roll end slipping back in the box. Wegmann Automotive refers to the packaging as "trade optimised" and environmentally friendly.
To accommodate the new rolls, Hofmann Power Weight engineers also developed the Speedcut roll holder. The Speedcut is said to provide the best results in workshops as the packaging the adhesive rolls come in is a perfect match for the Speedcut. The Speedcut's cutting device supports workshop staff by enabling easy, fast and safe weight separation. The unit can be mounted on a wall, together with a wheel balancer or on a floor stand.