Breuers steps down from Lanxess role as restructuring gets in swing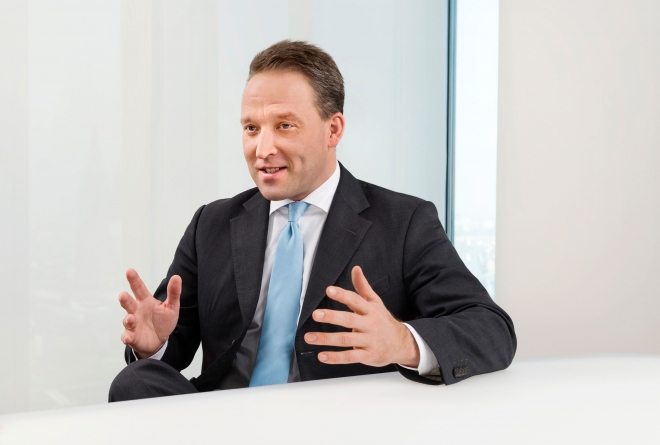 Preparation for certain aspects of the restructuring awaiting Lanxess AG has already begun, and come at a time when the company is able to report improved year-on-year performance. The group-wide programme initiated by the company's Board of Management on 24 July 2014 will see the number of Lanxess business units shrink from 14 to ten and will involve cuts to the company's global administrative workforce. The business unit mergers will take effect 1 January 2015.
Lanxess says its workforce reductions will be made "on a cross-functional basis and consolidating specific areas of activity." It describes this new organisational structure as being one that offers greater efficiency and is designed to enhance Lanxess' market and customer focus, and will reduce costs. Employee representatives will be involved in this process, the company adds.
"We have been working at full steam over the past few months to create the foundation for our realignment," comments Matthias Zachert, chairman of the specialty chemical manufacturer's Board of Management. "We, as a team, will significantly improve our competitiveness by systematically implementing our programme. We have started talks with the employee representatives on the implementation process, and we expect to quickly reach constructive solutions."
These restructuring details were followed by news that board member Werner Breuers, who is responsible for Lanxess' Performance Polymers and Advanced Intermediates segments, has requested to leave the company when his contract expires on 31 May 2015, and leaves the Board of Management with immediate effect. The company has not elucidated on whether a connection exists between the restructuring and Breuers' departure; the statement announcing this personnel change only states that he is leaving Lanxess to "pursue new challenges". Breuers will remain at Lanxess in an advisory role for a transitional period of unspecified duration.
"We thank Mr. Breuers for his work and wish him all the best for his future," shares Rolf Stomberg, chairman of Lanxess' Supervisory Board. Responsibility for the Performance Polymers and Advanced Intermediates segments have been handed to Matthias Zachert with immediate effect and will be managed by the Board of Management chairman on a temporary basis. Lanxess says it intends to fill the newly-vacant position in its Board of Management in the next twelve months.
Mergers aplenty
Lanxess will present further details on the restructuring at a Media and Capital Markets Day on 6 November 2014, however it is already known that it will be accompanied by a series of realignments that will see the merger of the Butyl Rubber (BTR) and Performance Butadiene Rubbers (PBR) business units to form what will be known as the Tire & Specialty Rubbers (TSR) business unit. The company explains that this merger takes account of overlapping customer and regional structures in established markets as well as complementary strengths in emerging economies. Jorge Nogueira has been named the future head of this business unit.
In addition, Lanxess will recombine its High Performance Elastomers (HPE) and Keltan Elastomers (KEL) business units under the name High Performance Elastomers (HPE). The company says that this measure is also mainly prompted by overlaps in customer structure. Jan Paul de Vries will head the new business unit.
The specialty chemicals product line within Lanxess' Rubber Chemicals (RUC) business unit, the Functional Chemicals (FCC) business unit and the Rhein Chemie (RCH) business unit will be combined to form the new Rhein Chemie Additives (ADD) business unit. The aim of bundling the additives businesses is to open up new markets and attract new customers. The head of this new business unit will be Anno Borkowsky.
As announced in September 2013, Lanxess is examining strategic options – including divestment – for the RUC business unit's antioxidants and accelerators business lines. Another option the company is contemplating is to merge these product lines and place them into the Advanced Industrial Intermediates business unit (AII). Lanxess says a decision in favour of one of these options will be made by the end of the third quarter of 2014 at the latest.
Administrative realignment
Lanxess will combine the group functions Aliseca (ASC), Industrial & Environmental Affairs (IEA) and Innovation & Technology (INN) into the new Production, Technology, Safety & Environment (PTSE) group function. Par Singh will head the group function. Some maintenance tasks will be delegated to the business units in the future, a move the company says will eliminate a number of interfaces and thus raise efficiency.
The Internal Auditing (IA) group function and the Corporate Security unit will be integrated into the Law and Intellectual Property (LIP) group function. The new Legal & Compliance (LEX) group function will be headed by Jochen Schroer.
Claus Zemke, current head of Corporate Communications at the machine tool manufacturer Trumpf GmbH+Co KG will become head of Lanxess' Corporate Communications (COM) group function no later than 1 January 2015.
Further realignment measures
The second phase of Lanxess' realignment, which it calls 'Operations Competitiveness', will involve an "operational excellence initiative" to examine all production facilities with respect to market requirements and synergy potential. Par Singh will lead this initiative. A "marketing and sales excellence initiative" led by Torsten Derr will evaluate the effectiveness and efficiency of Lanxess' international distribution structures.
Lanxess says it has already taken the first steps in a third realignment area – 'Portfolio Competitiveness'. The company will provide information on a regular basis about the implementation of the realignment, in addition to the restructuring, throughout 2015.