Trelleborg extends agri app's appeal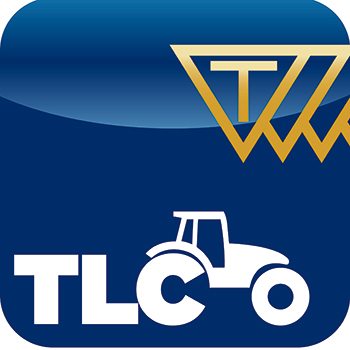 Last year, Trelleborg introduced its new TLC – Trelleborg Load Calculator app for iPad and desktop users, and has now extended its potential user base by making it available on further platforms, and in one further key language. Following its introduction in iOS and android formats, the app can be used by all main mobile devices and operating systems, and the addition of Chinese to the latest version means that the app now covers 13 languages. Trelleborg comments that it is the "first global player in the agricultural industry to develop a professional app targeted to the Chinese market in its local language."
The app aids in calculating the optimal tyre inflation pressure on agricultural machines according to different applications. It enables the precise calculation of a tractor's load per axle in order to determine the optimal tyre inflation pressure for specific farming operations.
"Field trails prove that by applying the pressures recommended by our TLC, farmers can save up to €4,000 when working 500 hectares. The overall reduction of operating time is as much as 12 per cent," says Lorenzo Ciferri, marketing director Agricultural & Forestry Tires Trelleborg Wheel Systems. This can lead to total variable farming costs, such as fuel consumption and maintenance costs, decreasing by more than 25 per cent.
"Modern agriculture and the increasing need for productivity mean that farming professionals are becoming fully aware of the latest tools, solutions and services available to them," Ciferri adds. "As such, following the success of the TLC – Trelleborg Load Calculator app for tablets and desktops that has already reached more than 15,000 downloads, we decided to extend the availability of the app to all mobile devices and across the globe, including in China.
"China is one of Trelleborg's key markets and agriculture is projected to grow strongly over the next few years," Ciferri continues. "Making our TLC app available in Chinese reinforces our strategy to establish a solid online communication platform dedicated to the local market, helping Chinese farmers upgrade their agricultural operations to higher productivity standards."
The TLC – Trelleborg Load Calculator can be downloaded from the Apple store, Google Play and the Trelleborg Wheel Systems website: www.trelleborg.com/wheelsystems/TLC.