Groupauto 'committed to raising standards'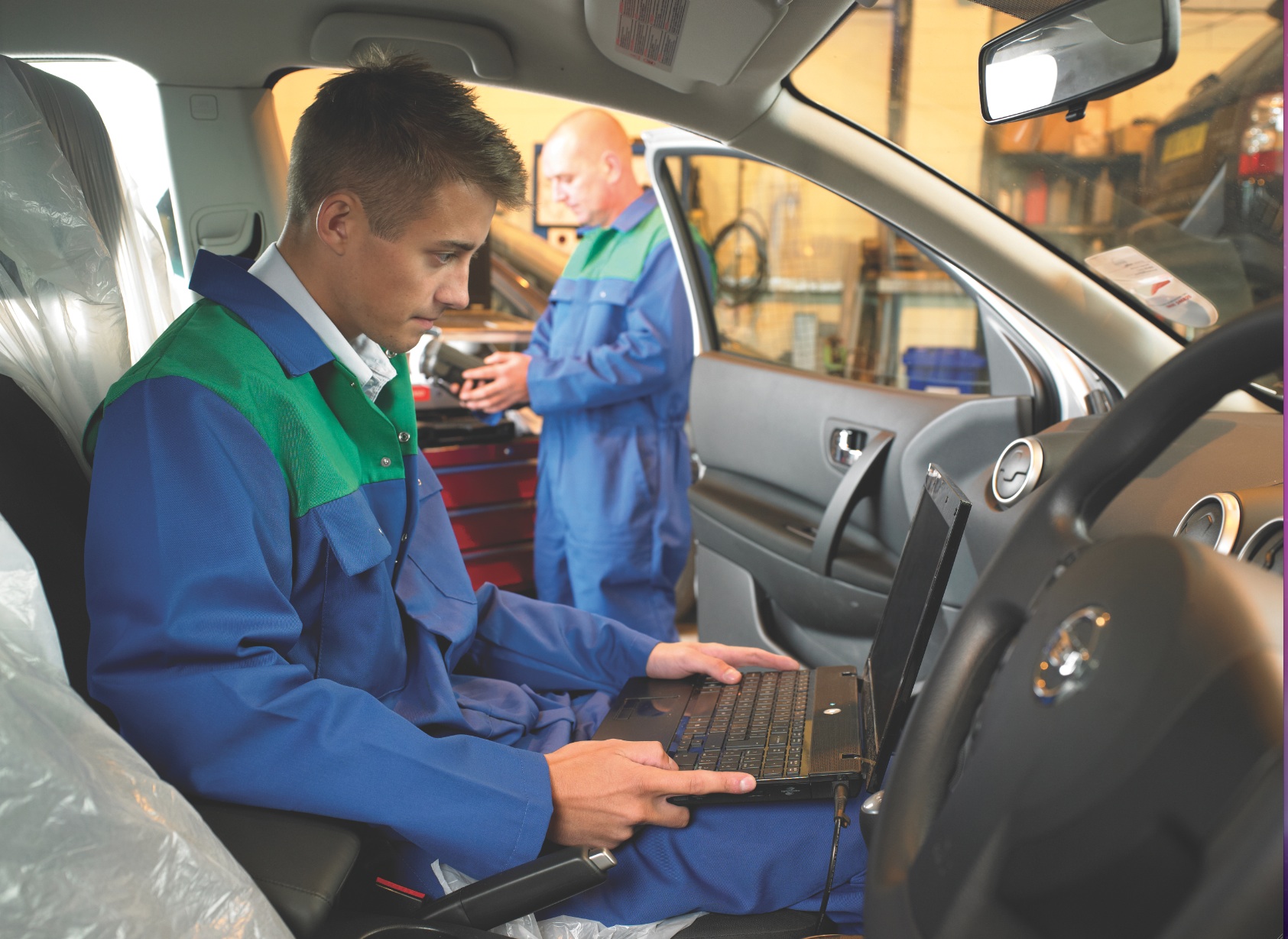 While one aftermarket supplier had everyone talking about who would own it and what this would mean for the market, and while at least two others were said to have been considering their merger/acquisition options, Groupauto was putting its emphasis on "raising standards within the aftermarket generally". However, Grouptauto also says it is "able to make a practical difference to the lives of the members of its two independent garage networks: AutoCare and Approved Garages".
As with its factor members, AutoCare garages are privately owned businesses that recognise the benefits that Groupauto membership provides. Although AutoCare garages enjoy the freedom to make the decisions that best suit their individual needs, membership provides them with a opportunities such as technical training, back-office system support, marketing services, business insurance, business advice and networking opportunities.
"As part of a 6,000-strong European network," says network manager, Maria McCullough, "AutoCare members benefit from association with a major multinational brand through the group's corporate signage, colour scheme and logo, while keeping hold of their own business identity. In the current climate, individual garages face real challenges when it comes to running a profitable business in an ever-changing market. So in essence, what we are here to provide is the framework to allow them to run a successful independent garage that can compete in the market.
"On the job training to ensure that its technicians are fully conversant with latest technology and able to undertake service and repair work on all the current vehicles in the car parc is a huge challenge for the independent sector. However, AutoCare members have access to what we believe is the most comprehensive training programme in the industry.
"Delivered via training specialists Frank Massey of ADS and Steve Carter of eXponentia, AutoCare training offers members 24 courses in all manner of areas from brake installation to hybrid systems. For ease of participation, the courses are booked through the Groupauto factor that supplies the garage and they will then coordinate the entire process on the garage's behalf.
"In addition to ensuring the garage is up to the task in terms of the quality of the work it delivers and the reassurance of being part of a trusted multinational brand, AutoCare members have access to a host of powerful marketing tools to help them promote their business to motorists in their local area.
"Among many other initiatives, part of the marketing package includes the opportunity to participate in seasonal campaigns designed to drive business into the members workshops. The current Summer Giveaway for instance, which gives every AutoCare garage customer who books their vehicle in for a service, repair or an MoT during June and July the chance to win a brand new Citroën C1, has been a tremendous success. In the opening two week alone it has already generated 600 entries, which means 600 workshop bookings for our members!"
Approved garages
The second network within the Groupauto family is Approved Garages, which was developed with the specific objective of providing motorists with a robust means of locating a local independent that they can trust to deliver a high standard of work at a fair price.
Network manager, Phil Seymour explained: "Nowadays the vast majority of motorists looking for a garage to carry out a service or make a repair to their vehicle will search the internet. For this reason the Approved Garages network has been built around a website – www.approvedgarages.co.uk – which provides motorists with the mechanism they need to find the most appropriate garage for them.
"Obviously we had to ensure that the garages within the network were, and are, of the necessary standard, which is why we have built it by invitation, rather than simple application and why every garage has to demonstrate its business pedigree. Each also has to be independently approved by the RAC or AA and a member of Motor Codes.
"This thorough process, which has taken about a year, has allowed us to recruit 450 high quality garages into the Approved Garages network, a figure we will continue to grow until we achieve the comprehensive national network that is now well within our grasp.
"Through the fantastic support of the project sponsors we have built what we believe to be the quickest and easiest website to use, which allows motorists to select garages through a number of search criteria such as location, price band and customer rating and then to book their car in online, by phone direct or even through the central booking number."
The best website and high quality garages within the network are, however, only part of the equation, making sure the site appears high up on the internet search engines is crucial and it is here that Groupauto has invested a large part of its £1 million plus budget.
"With all the elements in place, the network is delivering impressive results for both motorists, who currently rate the garages in the network with a 99 per cent satisfaction rating and the garages themselves who have received 17,000 website generated leads and benefited from more than £2.5 million worth of new business.
"The marketing support programme is really drawing the public to the website via a pay per click advertising campaign, strategic advertising in the sports world including boxing, motor racing and rugby league, as well as through PR, social media and other forms of digital marketing." cja