Rösler shows latest OTR innovations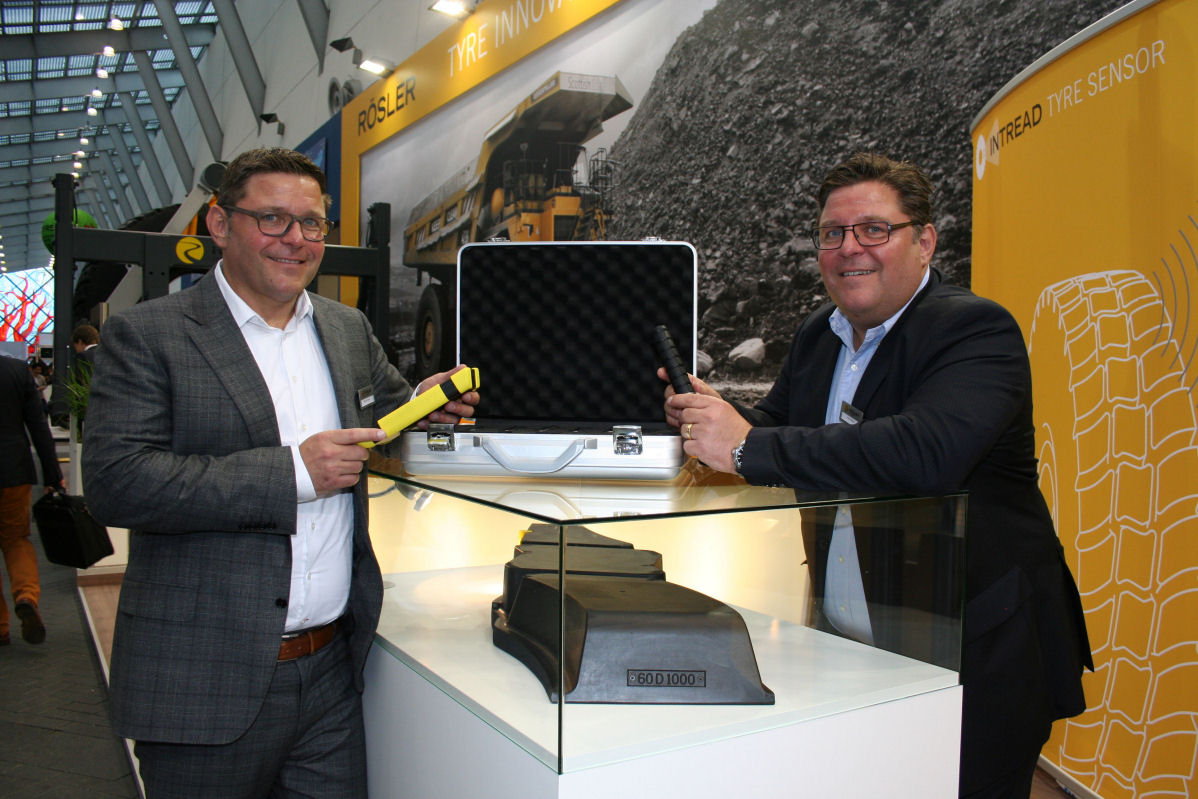 OTR retreading specialist Rösler Tyre Innovators was present at Reifen 2014 with two particular innovations; the German company displayed its 'Intread Tyre Sensor' and 'Griptech' at the show.
Rösler describes the Intread Tyre Sensor as being "unlike any other TPMS system which has ever been built." One half of the two-part system measures internal tyre pressure via a sensor affixed to the inner liner, while the second component, screwed into the tread of an OTR tyre like a wall plug, measures tread depth and also temperature between the tread and belt.
EM and OTR tyre failure is typically facilitated by overheating and triggered by overloading or insufficient tyre pressure. The Intread Tyre Sensor can transmit key tyre date to the vehicle cabin, the fleet operator or direct to Rösler in real time, and by doing so avoid potentially expensive tyre failures. "Rösler is the only company on the market that offers a TPCS (tyre pressure control system) product with such advantages," comment Martin and Paul Rösler at the company's stand during Reifen 2014. To market this system, which Rösler developed together with a Swiss-based partner, the Rösler Group has established a company: Intread GmbH. The Intread Tyre Sensor will be offered to Rösler customers and to competitors – such as the new tyre industry; the new product is patent-pending.
The second innovation the Rösler Group presented in Essen was Griptech. This is a special loading tool for earthmovers that enables the safe and straightforward handling of EM tyres up to 12 tonnes. Instead of using two arms and deforming the tyre, the Griptech fixes the tyre at three points; each point can rotate 360 degrees in order to position the tyre correctly for mounting. A further new development is 'Fall Back Protection', which offers the fitter greater safety by securing the tyre against slipping. The distance between the three arms can be adjusted to suit tyre size and tyres can be moved from a vertical to a horizontal position.