Emerson joins Hankook as sales director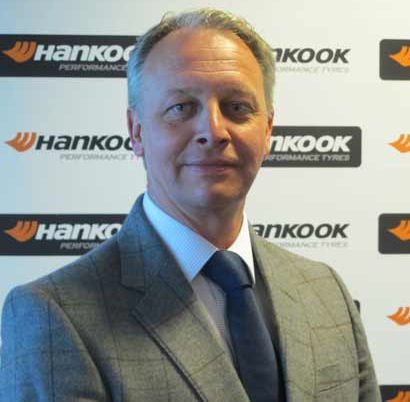 As of 1 July, former Bridgestone UK consumer sales director Brett Emerson will join Hankook Tyre UK as sales director. In his new role, Emerson will oversee all business development for Hankook's commercial and car tyre businesses within the UK.
"It is well known throughout the industry that Hankook manufacture superb quality products, just look at the latest Which Report, and as a testament to this Hankook's tyres can be seen fitted as OE equipment by many of the premium vehicles manufacturers," commented Emerson. "With such quality linked with rapidly increasing brand awareness I believe Hankook are perfectly positioned to offer a premium quality tyre at a price that works for all sectors of the tyre market. Plus, we should also remember that in this industry people are so important to our success, whether it is our company staff or customers, and I have to say I am very lucky to be working with a really experienced and committed team at Hankook who all happily take ownership in making sure our service levels to our customers meets their high expectations, and I am really looking forward to working with all concerned so that we can maximise our full potential in the coming years."
Tony Lee, managing director at Hankook Tyre UK added: "We are delighted to welcome Brett to Hankook as we continue to demonstrate ambitious growth plans here in the UK. Brett's extensive industry experience, professionalism and highly motivated work ethic shall without doubt witness him become a major asset to the team."
Emerson brings more than 26 years of experience within the tyre industry to his new position. Prior experience at Bridgestone and Toyo include more than eleven years in director level positions.