Snap-on opens Hofmann, Sun and John Bean product training school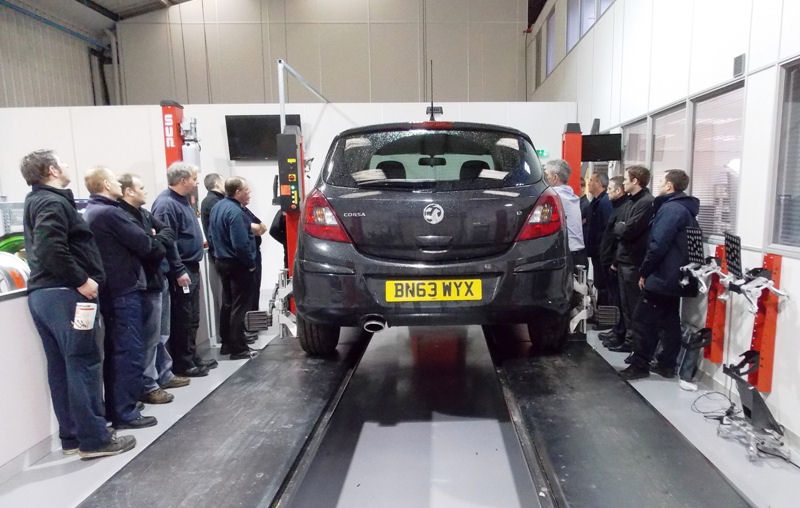 Snap-on has opened a new training school at its King's Lynn headquarters for its Snap-on, Hofmann, Sun and John Bean brands. The new facility includes a dedicated classroom and a fully functioning workshop, giving attendees full access and the chance to get 'hands on' with the manufacturer's latest diagnostic technology and garage equipment. Covering around 250 square metres, the workshop features a MOT Automated Test Lane (ATL) bay, high definition 3D wheel alignment, a number of tyre changers and wheel balancers, as well as air conditioning service units, and the full portfolio of Snap-on diagnostic tools.
Available for customers, distributors and staff, the training school aims to keep individuals up-to-date with the latest developments in vehicle technology, as well as providing them with the opportunity to gain professional training from Snap-on experts about how to get the most out of their diagnostic and garage equipment. Courses and seminars cover a wide range of automotive subjects including, wheel alignment, basic engine diagnostics, advanced and engine emissions diagnostics, as well as component testing, vehicle networking, common rail diesel and direct petrol injection.
Mark Ost, Snap-on Diagnostics UK general manager, comments: "We fully understand the importance of training to ensure our customers can maximise the potential of our diagnostic products and workshop equipment. The opening of our new King's Lynn Training School reinforces our commitment to providing the best quality information and training, and gives our staff an unrivalled resource to build on the knowledge and expertise they need to fully support our customers."