ATS Euromaster leisure battery sales up on increasing home holiday trend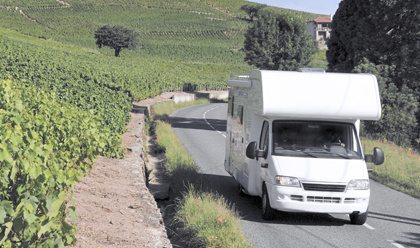 Tyre and vehicle service provider ATS Euromaster says that an increasing number of UK holidaymakers choosing to stay in the British Isles means that the demand for caravan and motorhome maintenance and services has risen. This rise has also led to an upward trend in one of ATS-E's supplementary product lines.
Leisure batteries, used in motorhomes and designed to operate according to different patterns of use compared to standard car batteries, are now part of ATS-E's product range. The retailer says it is now offering quality leisure batteries online in recognition of the growing demand for this service.
Anita Ellis, online marketing manager for ATS Euromaster said: "With more people choosing to holiday in the UK, it comes as no surprise that people are opting to invest in touring caravans and motorhomes. This means that having all the comforts of home, whilst on holiday is easier, cheaper and more convenient."
Before the February half-term, British tourist board Visit England expected the two thousand caravan parks across the UK to experience an influx of holiday makers, and ATS-E had its product range ready for an anticipated bump in sales. Ownership of leisure vehicles is also high, ATS-E says.
"The figures speak for themselves," Ellis continued. "The National Caravan Council has reported that over half a million people in the UK now own a touring caravan. But many people are still confused about the difference between a car battery and a leisure battery and that's where we can help.
"Leisure batteries are specifically designed to retain power for longer periods of time. They can also cope with the discharge and recharge regime that backup power supplies require. Our team of experts at your local service centre will have more information" Anita concluded.
ATS-E offers competitively priced leisure batteries which come with a two-year warranty. The company also offers free battery recycling and fitting services.