Vimexa Automotive enters the European tyre, wheel and battery segments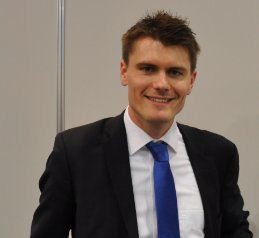 After eight years at Belgian wholesaler Deldo, former international sales and marketing manager Rutger Veerman has established Vimexa Automotive B.V., a sales and marketing organisation based in The Netherlands. Vimexa Automotive commenced operating in January 2014 and focuses on import and export solutions for the tyre, alloy wheel and battery segments.
Under Veerman's management, Vimexa Automotive has already signed partnership agreements with a number of firms and boasts a growing product portfolio, including the complete YHI Corporation range for the European market, such as Advanti Racing wheels and Neuton tyres. Advanti Racing has been a YHI Corporation private brand since 1996 and supplies wheels to the Mercedes AMG Petronas Formula One team, while Neuton was introduced as a private brand in 2006 and offers passenger car tyre sizes for rim diameters up to and including 20-inches; in 2014-15 the Neuton range is being further extended to include light commercial vehicle and SUV sizes. Full product information can be found on the vimexa.com website.
Rutger Veerman believes a great product range and strong supplier support offers Vimexa Automotive many opportunities, and the range of tyres, wheels and batteries the company offers in Europe will continue to grow.