Tyre customers to benefit from added SSBR capacity, says Styron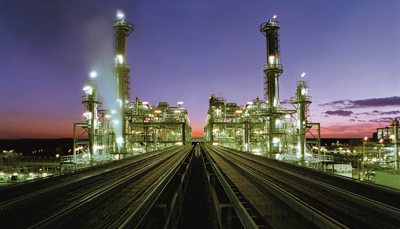 Rubber and plastics manufacturer Styron announced today that Solution Styrene Butadiene Rubber (SSBR) capacity at one of its production lines will double after the company reached an agreement with material supplier JSR to acquire its current production capacity rights.
The production line is located at Styron's rubber production hub in Schkopau, Germany. The Schkopau facility currently hosts eight rubber lines that supply tyre industry customers around the world, including three dedicated to SSBR. Prior to the agreement, JSR held the capacity rights to 50 per cent of one of the three SSBR production lines. Styron will regain full capacity rights as of 1 April 2014, enabling it to better serve the global tyre industry. Styron says that as owner of the Schkopau rubber complex, the company is uniquely positioned to capitalise on this expansion opportunity, which it says is strongly in line with its rubber business growth strategy and is a cost-effective solution to meet increasing customer demands.
"This agreement allows us to further grow our rubber business in a very economical and timely manner. The investment builds on the success of the third SSBR train in Schkopau which we brought on-line in 2012. Styron invests continuously in R&D and production capacity to ensure customer success," commented Marco Levi, senior-vice president and business president of Emulsion Polymers, Styron.
"We are a clear technology leader in functionalised SSBR, continually putting forward breakthrough products that allow our tyre customers to meet their goals. With this additional capacity we will be able to react faster to our customer's needs, and at the same time the production line can be leveraged to produce our next generation grades," added Francesca Reverberi, business director for Rubber, Styron.