New appointment aims to further expand Hankook Masters Programme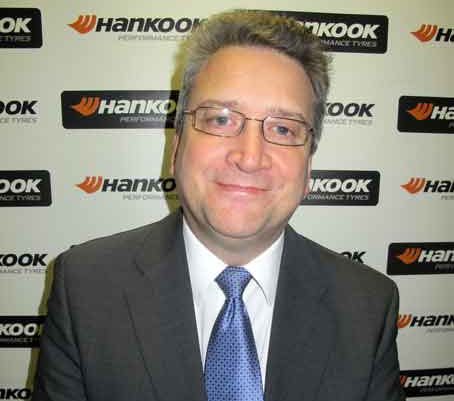 The Hankook Masters Programme was launched in the UK at the end of 2012 and enjoys ongoing growth. To facilitate the scheme's continued expansion, Hankook Tyre UK has appointed Nick Maltby its franchise development manager. Maltby brings over 30 years of tyre trade experience, gained through senior positions at large independent retailers, into his new role. He joins existing franchise manager Ben Francis in the development of the Hankook Masters Programme.
The Hankook Masters Programme is designed to create a consistent retail expression across all shop formats in order to present consumers with a unified brand experience. Hankook Tyre UK works in partnership with its independent retail customers to identify depots situated in prime locations across the UK that stock and actively promote the Hankook brand. The company says the Hankook Masters brand logo represents "speed, high technology, prestige and innovation," and Hankook's stated ultimate goal is to continue to meet the needs of its customers and improve both the image of the brand and retailer by providing "unique, revolutionary and optimal space to fully experience the Hankook brand." Each of the shop formats is designed to increase brand awareness, increase sales and build relationships with customers.
"Nick's appointment highlights the continued expansion of the Hankook Masters Programme which is now making firm roots in the UK. Nick shall be instrumental in adding value to the existing programme, accelerating Hankook's premium shop presence in the market and helping to increase brand awareness," said Hankook Tyre UK managing director Tony Lee. "With my experience of independent tyre retailing I would like to help create a market leading franchise programme for sales and service focused on our customer's individual needs," added Maltby.