Former Marangoni, Toyo manager appointed Dmack sales director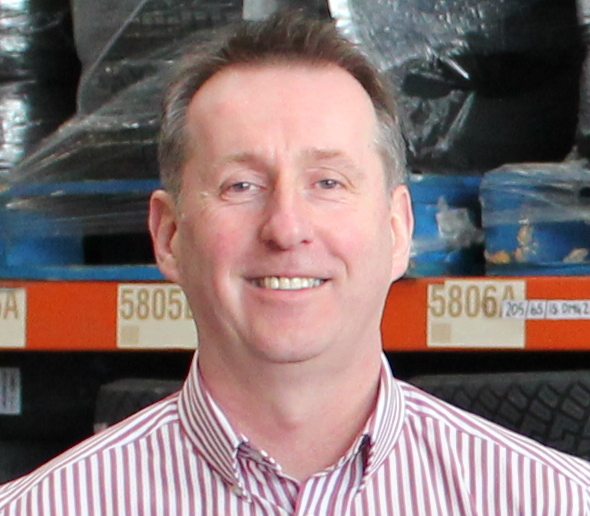 Dmack has appointed Greg Graham as its new sales director, tasked with building on the brand's establishment in motorsport, epitomised by its supply to the FIA World Rally Championship, to generate interest in the road-going passenger car tyre range. Graham has moved to Dmack after working for eight years as Marangoni's sales & marketing manager for the UK, Australia, Canada and Denmark, following several other tyre industry roles.
Graham was the first ever Scottish area sales manager for Stapleton's Tyre Services when he joined the company in February 1991, helping to build the UK wholesaler's profile in the region to the extent that it established a Scottish wholesale operation during his five years with the company. In March 1996 he started his own tyre retail and auto repair business in Perth, before rejoining Stapleton's in August 1998 as business development manager in Scotland.
In June 2002 Graham moved to the manufacturer side of the business as area sales manager in Scotland, Northern Ireland and Ireland with Toyo Tyre UK. While at Toyo, he was involved with the introduction of the brand into grassroots UK motorsport. In January 2006, Graham moved to Marangoni Tyre, reporting to the global sales & marketing director, and taking responsibility for Marangoni passenger car tyre sales and marketing activities in UK, Australia, Canada and Denmark.
Last month Tyrepress reported the £3.5 million investment secured by Dmack in order to take the next step in its growth –quadrupling the number of sizes in its PCR tyre range of four patterns in the first half of 2014 being the highlight. Dmack is targeting major regional wholesalers and retail groups around the world, having built the brand in a global motorsport series. Motorsport will continue to drive the Shandong Yongtai manufactured brand, adding promotional opportunities and brand equity to Dmack as it finds distribution partners.