Supertracker STR210R wheel alignment system a 'little brother' to flagship STR420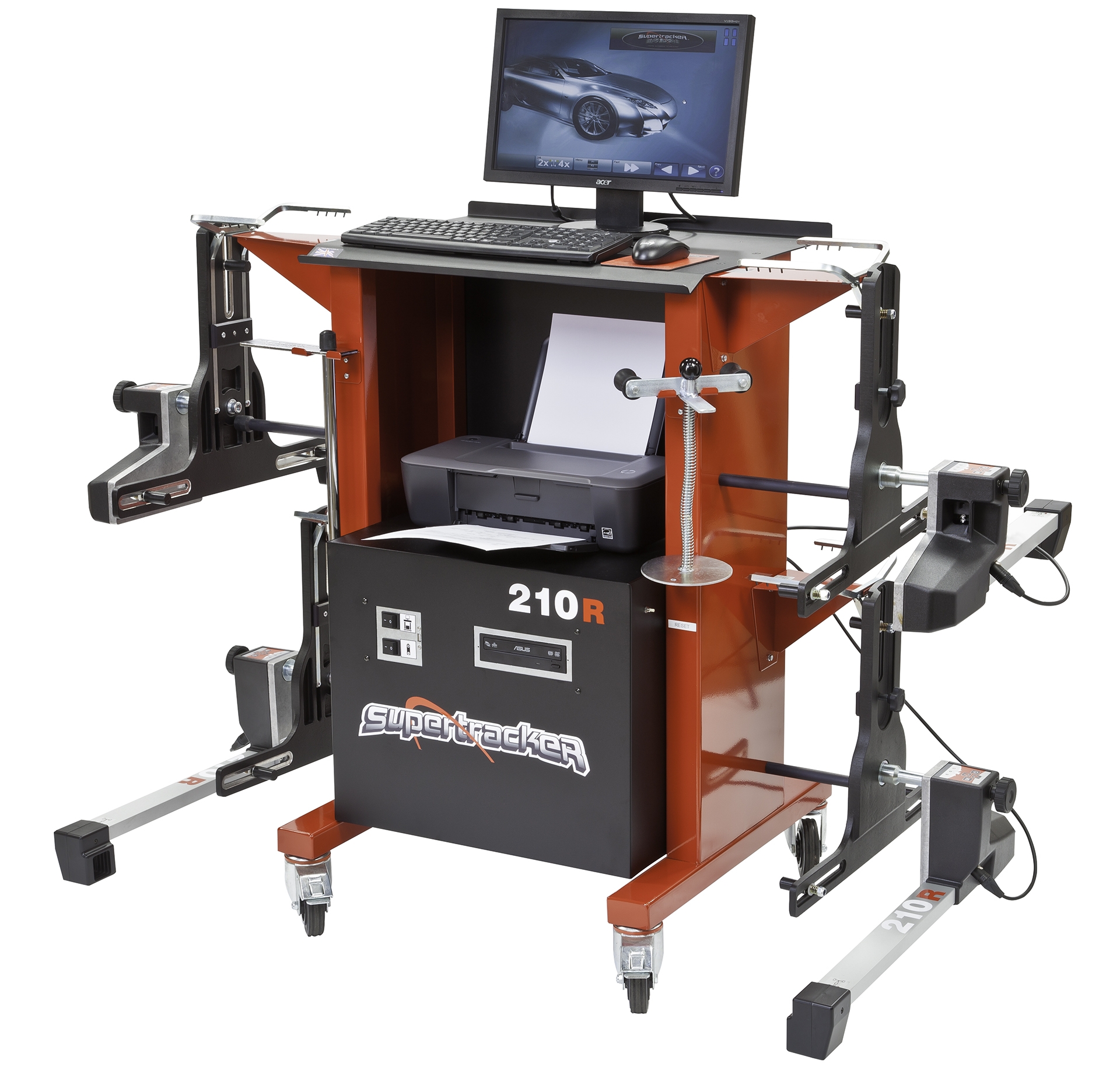 Southampton based wheel alignment equipment specialist Supertracker has recently added a brand new product to its product portfolio, while continuing to provide a high standard of customer training. While the new, "bridge model" STR210R model was initially previewed at the Commercial Vehicle Show in April, its introduction came into the second half of 2013, and the manufacturer says that it intends to keep this momentum into 2014. Supertracker will "hit the ground running" with another new aligner within the first quarter, while the range-topping STR420R model will be modified in a few areas as part of the company's ongoing intention to introduce more innovative technology into its product range.
Supertracker's STR210R incorporated a few last minute strategic changes and adjustments by the time of its full unveiling, promoted as the "little brother" version of its STR420 aligner. Supertracker considers the STR210R "the ideal bridge" for customers looking to move forward from mechanical up to computer wheel alignment equipment. As a result, it does not offer all the extensive features and benefits of the STR420R, choosing to focus on Supertracker's easy to use step-by-step alignment programme developed for the standard Linux operating system. Additional benefits include impressive industrial hardware meeting "all current operational requirements" for efficient and professional wheel alignment measurements.
Supertracker puts a great deal of emphasis on its aftersales training programme, which is designed to raise standards within the industry by informing the customer of the correct operational techniques for alignment. During the course of the year a number of companies with Supertracker aligners have individually incorporated Supertracker concepts into their own customer training facilities.
Supertracker managing director, Trevor Lovesy says: "The past twelve months we have increased our product range and our training programme has received increased popularity leading to yet another highly successful trading period."