Rema Tip Top ProLine C484 offering "professional entry" wheel alignment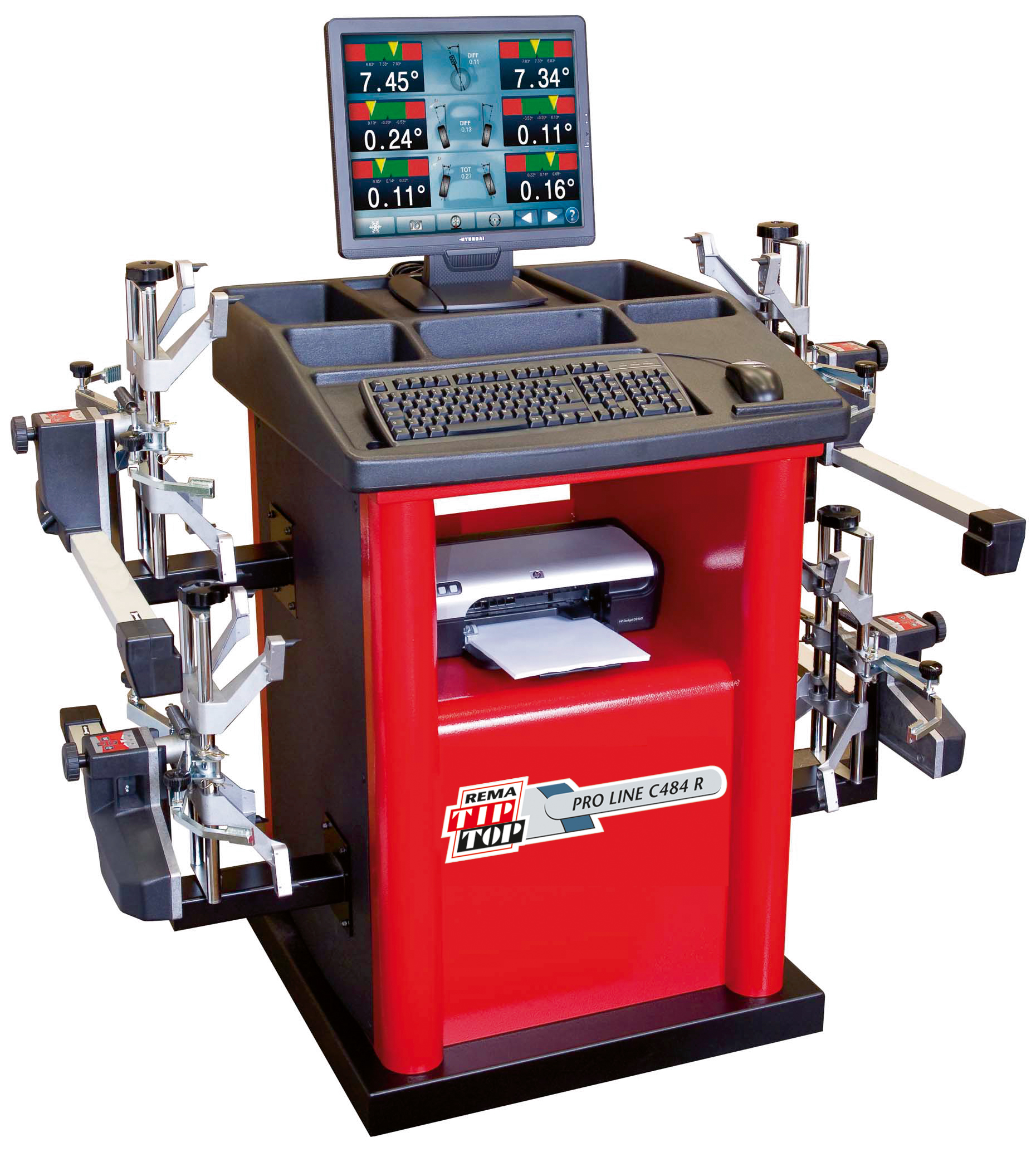 Rema Tip Top characterises 2013 as the "official year of the pothole", which means that wheel alignment procedures should be a popular addition to the tyre retailer's workshop. The company has recently added a "professional entry solution" to its range of wheel alignment equipment to diagnose and correct the tracking and steering problems associated with pothole impact: the Pro Line C484 wheel aligner.
The C484 is accompanied by an eight sensor CCD camera technology for cars, trucks and buses. In addition the workshop technician is aided by simultaneous views of all angles and individual zoom control function.
The C484 is fitted with a 17 inch VGA flat screen monitor, creating a clear and slimline display for use with the Windows based software and comprehensive vehicle specifications database.
Additional features included within the unit are: lightweight, sturdy tracers for outstanding handling; integrated electronics with 20 MHz DSP processor; powerful lithium-ion batteries; quick, barrier-free contact with 2.4 GHz BT technology; and an on board A4 colour ink jet printer and keyboard.