Bartec's six steps to TPMS success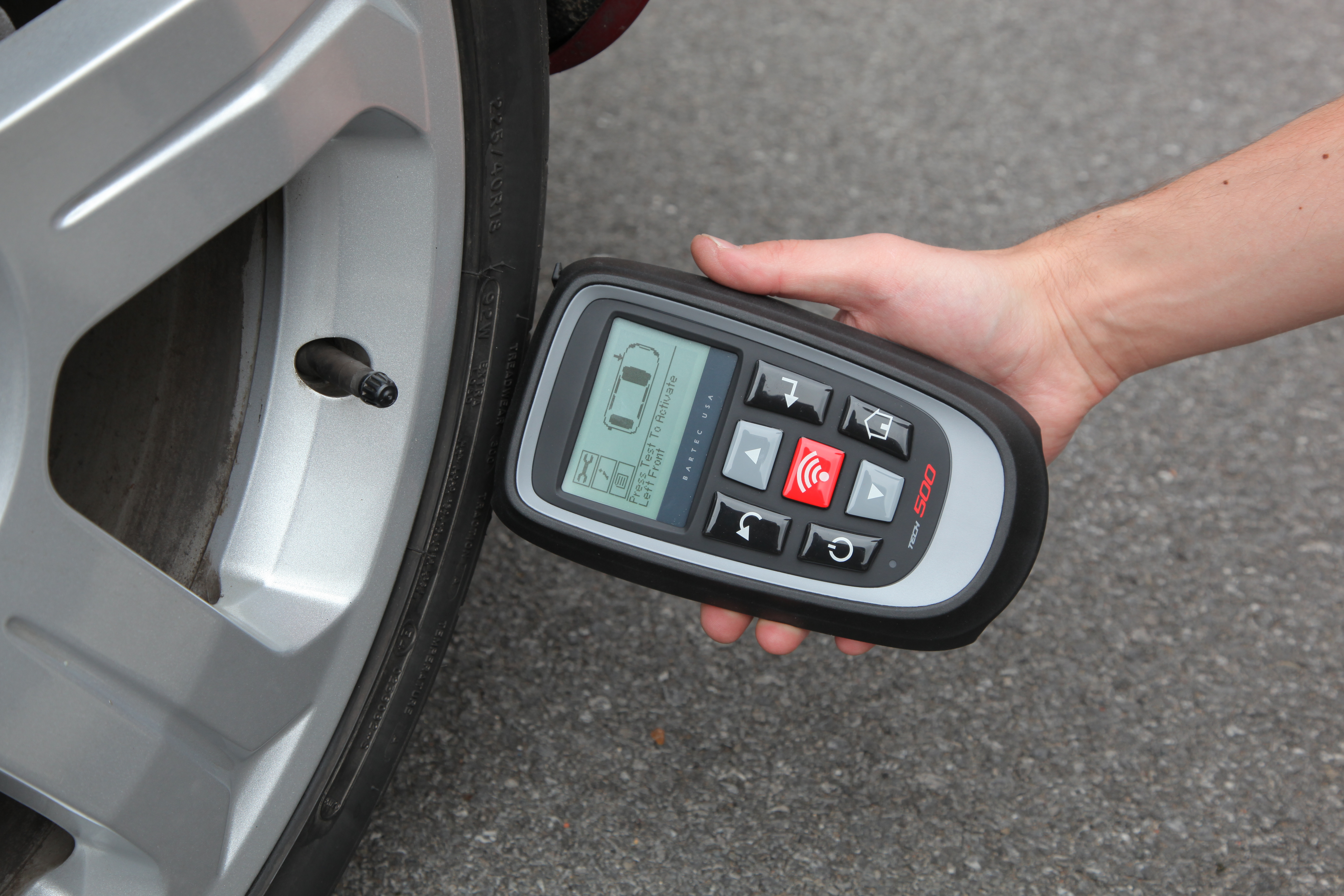 With TPMS due to be included on every new European vehicle later this year, well-known TPMS tool manufacturer Bartec offers six steps it says will support TPMS success. Indeed, the company says that in order to offer a professional TPMS service to your customers, you need the following:
A professional TPMS tool.

This should be capable of diagnostics, vehicle relearning and clearing Diagnostic Trouble Codes (DTCs). The tool will need to be able to test the vehicle and sensors before you break the wheel down and assume liability. It should download the audit data from the repair to a PC – again to cover liability.

A complete mechanical tool kit

.

To properly remove and torque sensors and stems, you need the right mechanical tools. Remember all TPMS fasteners have a torque specification, therefore a properly calibrated tool is required for servicing.

Replacement sensors and service packs.

There are many options for replacement sensors, including OE replacement sensors and programmable sensors. No matter which sensors you choose, make sure they are durable, reliable and are backed by robust testing and validation. Ensure that your tool works with all of the major brands of sensor so that you have flexibility to do as many repairs as cost effectively as possible.

Sensor Service Kits.

Bartec believes the best way to service and protect the sensor is to change the parts. The seal, grommet, nut and valve core may decay, wear and corrode and may eventually fail. EVERY time a tyre is removed from a TPMS wheel, the sensor wear items should be replaced.

Support and TPMS training

for your technicians.

You are likely to need specific consumer information to help you communicate more effectively with your customers about TPMS. Most importantly, you will need professional technical support for those challenging situations. Choose partners that can help you get the most from your investment.

Information.

Technical and process information on replacement parts, procedures and service bulletins have all been developed to help you get the job done right. Many service providers struggle with TPMS because of a lack of information.
Who can help you prepare for TPMS?
Of course, while the company's six steps have a very general application, its answer to this question is somewhat more partisan. Nevertheless, here is some information background about one of the leaders in the global TPMS market. Bartec Auto ID Limited is a British TPMS specialist business with vast experience in the North American aftermarket, where its subsidiary, Bartec USA, has provided over 100,000 tools to the US aftermarket.
95 per cent of the top 100 tyre shop chains in the US now use Bartec's TECH400 as their main TPMS tool. A European version of this tool and the new TECH500SDE are now available in the UK, with extensive coverage of vehicles and TPM sensors. This advanced tool diagnoses TPMS faults, facilitates the repair of the vehicle and even turns the dashboard warning light off. It has extensive coverage of OE sensors and vehicles and is also able to download the repair data to a PC package called TPMS Desktop, using Bluetooth or Wi-Fi connectivity.
Dealers can end up with a lot of money tied up in TPMS stock and so some of the major sensor manufacturers have come up with universal programmable sensors (blank sensors which can be programmed to replace a broken sensor). The TECH500SDE can program all major brands of programmable sensor.
A well-established UK infrastructure means that Bartec is also well positioned to work alongside the UK aftermarket as it implements the new TPMS regulations. A team of 58 staff working out of Barnsley and Coventry can offer professional training, specialist product information and dedicated customer support. Or it other words, Bartec scores top marks when it comes to the six steps, which only leaves the question: what about the other suppliers?