Bridgestone tester gives winter driving tips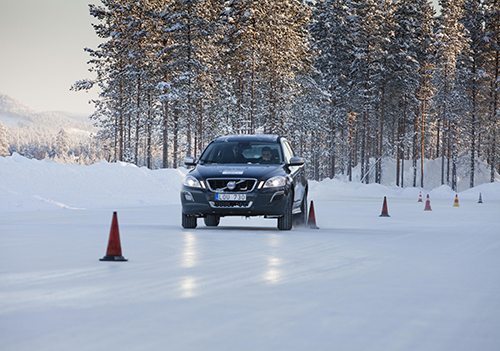 Former F1 driver Stefano Modena has released a set of winter driving tips in his capacity as Bridgestone test driver, and the tyre maker has also released videos of its winter tyre tests on the company's YouTube channel.
"Driving in winter conditions is something everyone must prepare for," commented Modena, who is test driver at Bridgestone's European proving ground. "It is not only about having the right tyres; the driver's behaviour is also essential in these conditions as he needs to understand and adapt to different winter hazards. It is therefore essential to not only prepare our vehicle, but also ourselves when the weather gets cold."
 Modena's winter driving tips
Make the switch. Winter tyres offer dramatically improved safety and performance in winter conditions. So when temperatures start to drop, it's time to make the switch from summer to winter tyres.
Check your grip. Because road conditions can change quickly and drastically, it's important to regularly test how much traction you can count on in case you have to brake or swerve suddenly. Gently apply the brake every now and again and slow down, if needed, in response to changing road conditions.
Turn in stages. When cornering on snow or icy surfaces, break down the manoeuvre into smaller steps. Brake first, in a straight line, before making the turn. And accelerate gradually after straightening back up. That way, you use all the available grip to make the turn.
Forget the cruise control. In wet or icy conditions, you constantly need to adapt your speed to the conditions. Switch off the cruise control and maintain manual control of acceleration and deceleration at all times.
If in doubt, don't drive. If the weather looks too treacherous, leave the car at home. Nothing should be more important than your safety and that of your loved ones.
Bridgestone advocates the fitment of winter tyres at this time of the year and says it invests heavily in developing winter tyre technology.