Mitas at full production in new Otrokovice plant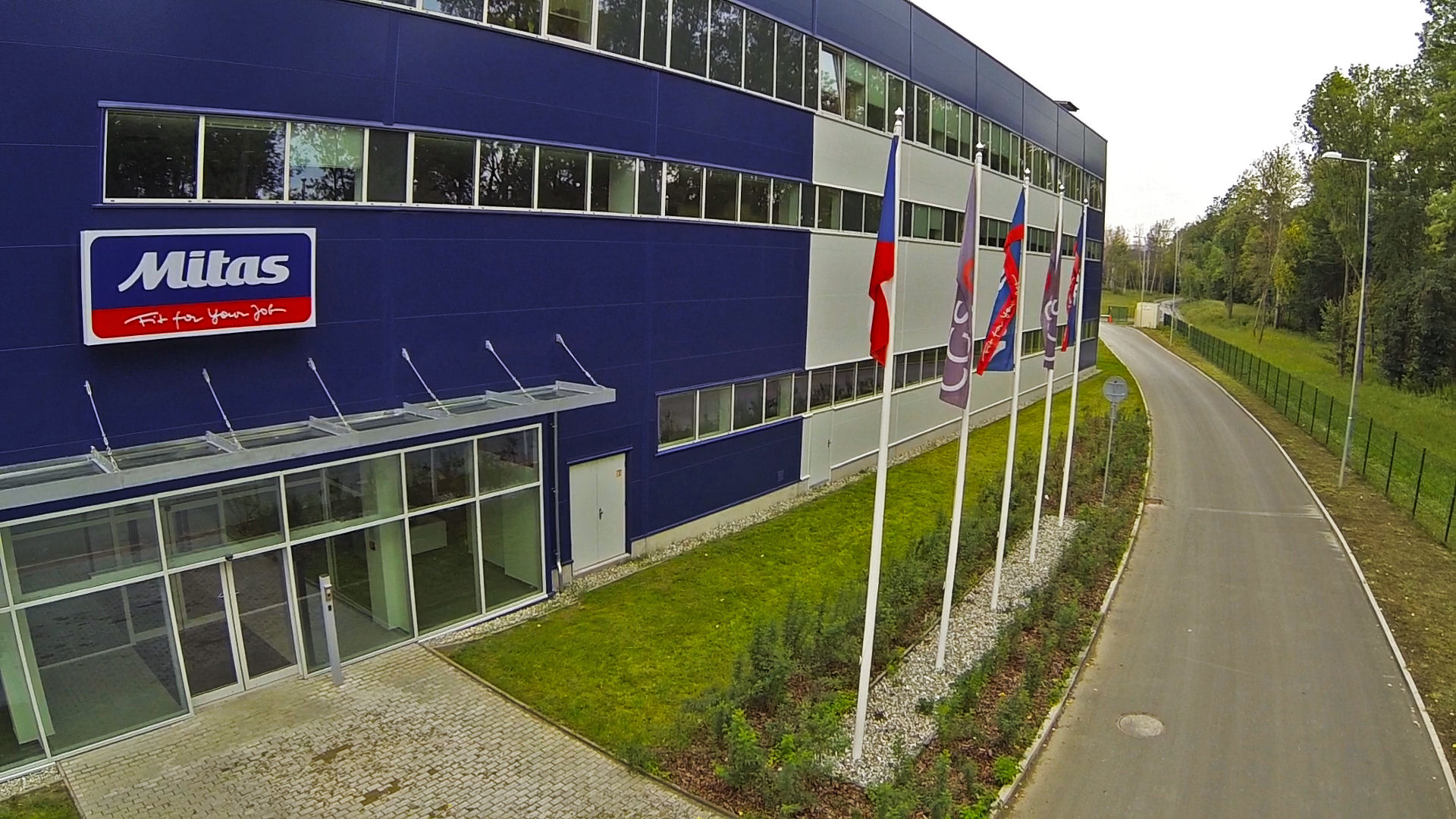 During the Agritechnica show, Mitas reported that its new factory in the Czech Republic town of Otrokovice has commenced full capacity tyre production. The company built the 24,000 square metre plant within one year and invested approximately CZK 1 billion (£30.9 million) in the project. The new Otrokovice plant produces Mitas and Continental-branded agricultural radials and has a 42,000 tonne per annum capacity.
"We managed to build this new plant, which is the most advanced of all Mitas production facilities, in under 12 months," said Josef Křemeček, director of the tyre maker's Otrokovice and Zlín plants. "Mitas is committed to using the best available technology, and this makes the new plant one of the most advanced in the world in manufacturing agricultural radial rear tyres."
Construction of the new facility commenced on 7 August 2012. By the end of May 2013, work on the production hall was complete, and on 2 July 2013 the first tyre was cured there. In less than a year, Mitas managed to move all tyre production from its previous facility at the Continental Barum industrial park to the new location near the Toma industrial park. Mitas had rented its prior production building from Continental since acquiring Continental's agricultural tyre division in 2004.
"The new plant in Otrokovice has reached full production, and Mitas' North American factory already has the capacity to produce at full steam. Mitas is now ready to win on worldwide markets with top-quality and durable tyres made at the most advanced tyre factories in the world," said Mitas CEO Jaroslav Čechura. "Thanks to close cooperation and investments made in our other plants, we were able to optimise production capacity so the deliveries to our business partners during the process of transition were not affected."